Educational Programs
Medical Student Education
The Department of Family and Community Medicine provides educational experiences for Temple University medical students in all four years of the curriculum.
Phase 1 Curriculum
These activities include clinical correlations in the basic sciences and participation in the Doctoring course.
Phase 2 & 3 Curriculum
For third-year students, a required clerkship is provided for each student at one of more than 20 sites in Pennsylvania, New Jersey, and Delaware, providing our students to work with a diverse population of community-based clinical educators.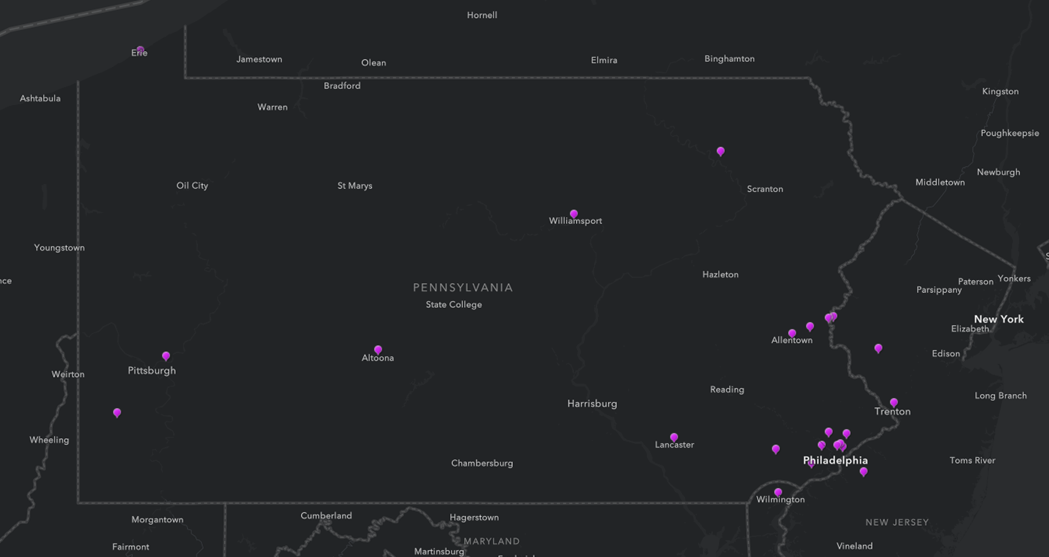 The third year Family Medicine clerkship provides students with an experience mostly in the ambulatory practice of Family Medicine, exposing students to the depth and breadth of the specialty. Students are actively engaged in the evaluation and management of patients of all ages in providing ongoing acute, chronic, and preventive care in the context of patient-centered medical homes (PCMH). Here, the students learn the value of continuity and a connection with a personal physician who leads a team in promoting health of patients and populations. Students learn lifelong learning strategies through completion of an evidence-based medicine project as well as explore the patient's perspective of health and wellness through a home visit project.
For fourth-year students, the Department provides a four-week elective experiences in family medicine that advance knowledge, skills, and attitudes needed to provide comprehensive medical care for family medicine patients. Students will utilize clinical skills essential to the care of patients and their families and adopt an evidence-based approach to diagnosis and management of problems encountered. At a high level, elective students engage in system-level thinking to understand the role of the family physician in advancing population and community health.
---
Interested in a Career in Family Medicine?
Students interested in a career in Family Medicine are encouraged to connect with our outstanding faculty for mentorship opportunities.
For additional information regarding the specialty including special programs for students and leadership opportunities, students can connect with the American Academy of Family Physicians and the Pennsylvania Academy of Family Physicians. 
---
Physician Assistant Education
The Department of Family and Community Medicine coordinates educational experiences for the physician assistant program at Temple. Faculty participate in the Essentials Across the Lifespan curriculum as well as coordinate clinical experiences for physician assistant students.
---
Continuing Medical Education
The Department of Family and Community Medicine is proud to partner with the Albert J Finestone, MD, Office of Continuing Medical Education on the well-known Temple Family Medicine Review Course.