Served by Masters: Katz Faculty Elevate Medical Education and Patient Care
News
August 30, 2022
Some honors are "awards for participation." Other honors, like the designation Master Surgeon Educator, are extremely difficult to attain. There are only 128 Master Surgeon Educators in the world – and one of them is Amy J. Goldberg, MD, FACS, Interim Dean at the Lewis Katz School of Medicine and Temple University Health System's Surgeon-in-Chief. 
Many are Nominated, Few are Called
Master Surgeon Educators are selected by a special committee of the American College of Surgeons through a rigorous peer-review process. Those ultimately named Master – a tiny percentage -- demonstrate clear leadership and impact in the advancement of surgery education. They foster innovation, promote collaboration. They develop recognition programs to reward trainee achievement and educational resources to promote continued learning and growth. Dr. Goldberg has met this high bar.
As a Director of the American Board of Surgery, she provides educational leadership at the national level – teaching at major meetings and at universities and academic medical centers across the United States. She serves on editorial boards and reviews manuscripts for leading journals -- likewise contributing more than a dozen chapters to educational texts, including The Trauma Manual: Trauma and Acute Care Surgery (2019). In addition, she is a longtime Director of Temple's General Surgery Residency – a program that flourished under her leadership, producing surgeons who elevate the field.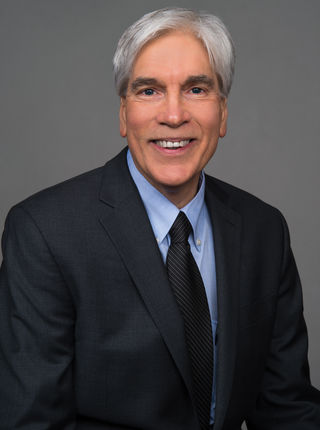 Internists can attain Master status, too – through the American College of Physicians (ACP). The designation is called MACP (Master of the American College of Physicians). While surgeons are awarded mastership for superior contributions to education, the MACP designation recognizes professional contributions more broadly. Internists who have already been designated fellows of the ACP can be nominated by peers for mastership – and are then vetted by a highly discerning committee.  
"In 2022, worldwide, 60 new MACPs were named. I am proud to report that two are Katz faculty members," Dr. Goldberg says.
The new Masters are Drs. Gerard Criner (Chair, Thoracic Medicine and Surgery) and Lawrence Kaplan, Associate Dean for Interprofessional Education.
Drs. Criner and Kaplan join four other MACPs on the Katz faculty: Bennett Lorber, MD (Emeritus Professor of Medicine); Thomas Fekete, MD, (Chair, Department of Medicine); Ralph Horwitz, MD (Professor, Cardiovascular Sciences); Ronald Rubin, MD (Emeritus Professor of Medicine); and Ellen Tedaldi, MD (Professor of Medicine).
Served by Masters  
MACPs are standard setters. They advance the art and science of medicine.
"But most important, they serve," says Dr. Goldberg. "MACPs work for the greater good, helping others reach their goals – patients, students, programs."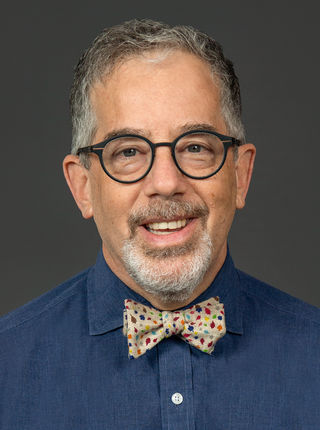 The Lewis Katz School of Medicine's MACPs have done many things, including:
Founding the world-renowned Temple Lung Center and breaking new ground through COPD research (Dr. Criner);
Serving as one of four independent editors of the MKSAP, the Medical Knowledge Self-Assessment Program®, a premiere tool for catching up with medical best practices as well as study for certification and recertification for the ABIM's Board exam (Dr. Fekete);
Advancing research methods and pioneering the development of clinical epidemiology and outcomes research through the innovative application of methods (Dr. Horwitz);
Making contributions to teaching so significant – especially to interprofessional team-based teaching – that they, too, have earned a mile-long list of awards (Dr. Kaplan); 
Making contributions to teaching – and to the field of infectious diseases -- so significant, they earned multiple lifetime achievement awards (Dr. Lorber);
Editing popular national board and continuing medical education materials, such as "What's the Take Home?" (Dr. Rubin); and
Pioneering excellent care and advocacy programs for marginalized patients – notably those with HIV/AIDs (Dr. Tedaldi).
"We are so proud of our Masters and all they do for the Lewis Katz School of Medicine – and for medicine at large," Dr. Goldberg says.
The Mothership
Dr. Tedaldi likens the ACP to a "mothership" of centralized supports and resources for generalists and specialists in internal medicine.  With more than 161,000 members across the globe, it is the largest medical specialty organization in the world.
In addition to publishing the Medical Knowledge Self-Assessment Program (MKSAP) that Dr. Fekete contributed to for years, the ACP disseminates clinical guidelines, best practice advice and decision-support tools; publishes leading medical journals (including ACP Hospitalist; ACP JournalWise, ACP Smart Medicine, and ACP Internist); and addresses the ethical, political, and socioeconomic aspects of medical care.
"The ACP works with legislative and administrative branches of government to respond to public policy issues that affect public health and the practice of medicine," Dr. Tedaldi says. It also recognizes members with annual awards for outstanding achievements in clinical practice and volunteerism." 
The Lewis Katz School of Medicine has a special tie to the ACP: Darilyn V. Moyer, MD, FACP, FRCP, FIDSA, its Executive Vice President and Chief Executive Officer. She is an alumna of the school, class of 1985, and practices clinical medicine part time at Temple University Hospital.  
Before assuming the ACP's chief administrative role, she was long-time Katz School leader:  Professor of Medicine; Executive Vice Chair for Education in the Department of Medicine; Director of the Internal Medicine Residency Program; and Assistant Dean for Graduate Medical Education.
She is the recipient of multiple awards – from Temple and national organizations -- for her long history of excellent service, including the 2020 American Medical Women's Association Elizabeth Blackwell Award. Dr. Moyer has been a Fellow of ACP since 2007 – but cannot be considered for mastership due to her role, nor be part of the MACP nominee vetting process for the same reason.
"Dr. Moyer, our MACPs, and so many Katz faculty and alumni provide service – real service – that benefits the medical profession at large," Dr. Goldberg says. "They devote themselves to actions that foster excellence, professionalism, and generosity. Their mastership is to our benefit."
- Giselle Zayon