Mission & Impact Report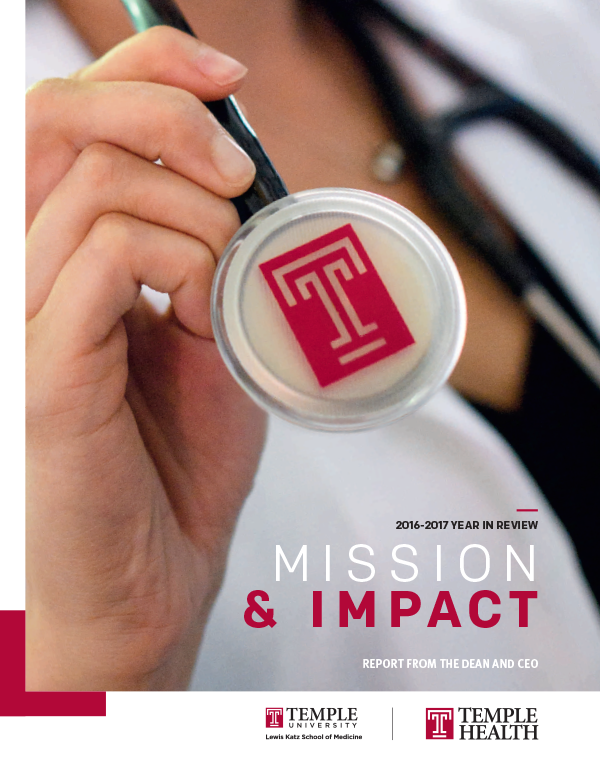 The annual impact report, prepared for our most philanthropic supporters, highlights the significant impact that philanthropic gifts have had on the Temple community throughout the 2016-2017 fiscal year.
From investments in scholarship programs for aspiring physicians with a passion for service, to advances in research that could one day lead to a cure for HIV, to programs like Farm to Families, which provides access to healthy foods to our North Philadelphia neighbors, the communities we serve are stronger because of the commitment and generosity of donors.
Read the full impact report online as a PDF or as a Flipbook.