2024 Alumni Awards
2024 nominations are now open! Do you know a classmate, peer or mentor who is a deserving candidate for a Lewis Katz School of Medicine Alumni Award? Submit your nomination by November 20, 2023. Alumni nominees must be a member of a Reunion class ending in 4 or 9.
2023 Alumni Awards
Congratulations to the 2023 Alumni Award recipients. We are proud to recognize their professional achievements and contributions to medicine, and honor them as representatives of the Lewis Katz School of Medicine at Temple University.
One of our most fundamental tenets is the strength and spirit of our alumni community, which has proven true now more than ever before. Together, we all share in the pursuit of excellence—in our work and in supporting one another. We recognize this year's Alumni Award recipients for exemplifying that pursuit and celebrate their commitment to the values that define a Temple Made physician: exceptional care for their patients, generosity of spirit and a passion for serving others.
---
Altha J. Stewart, MD '78
The Henry P. and M. Page Laughlin Alumna of the Year
A leader and pioneer in her field, psychiatrist Altha J. Stewart, MD serves as Senior Associate Dean for Community Health Engagement and Associate Professor of Psychiatry in the College of Medicine at the University of Tennessee (UT) Health Science Center in Memphis. A nationally and internationally recognized expert in community and public health, trauma-informed care and the study of health disparities, Dr. Stewart also serves as Director of Public and Community Psychiatry and Director of the Center for Youth Advocacy and Well-Being at the UT Health Science Center. The Center for Youth Advocacy and Well-Being is recognized statewide as a leader in work to reduce the number of out-of-home and community placements for youth with untreated mental illness and trauma-related issues. Dr. Stewart concurrently leads the UT Department of Psychiatry's efforts to create a community psychiatry fellowship program, through which the institution will grow the behavioral health workforce and increase access to family support specialists, to ultimately assist youth and their families to navigate child-serving systems of care. In her role as Senior Associate Dean, Dr. Stewart works to improve the health of all residents by reducing health disparities impacting minority community members and promoting increased community engagement.
Dr. Stewart graduated from Christian Brothers University in Memphis with a Bachelor of Science degree in Biology. After receiving a medical degree from Temple University School of Medicine, she completed her residency at Drexel University.
Over nearly a 40-year career, she led several large public mental health systems — in New York, Michigan, and Pennsylvania — before returning to her native Memphis to teach Psychiatry at UT's Health Science Center.
In 2017, Dr. Stewart made history when she became the first African American elected president of the American Psychiatric Association in the organization's 175-year history. She is currently president of the American Association for Community Psychiatry.
She is a past president of the Black Psychiatrists of America, the Association of Women Psychiatrists and the American Psychiatric Foundation. In 2022, she was awarded the prestigious Brain & Behavior Research Foundation Pardes Humanitarian Prize in Mental Health for her dedication to helping disadvantaged and underserved people who are living with mental illnesses.
Dr. Stewart was recognized in 2018 with an honorary Doctor of Science degree from Christian Brothers University, where she is a member of its Board of Trustees. She also received an honorary Doctor of Laws degree from Regis College in 2006, and is also an honorary member of the South African Society of Psychiatrists.
---
Alumni Achievement Award
Heng. F. Lim, MD '63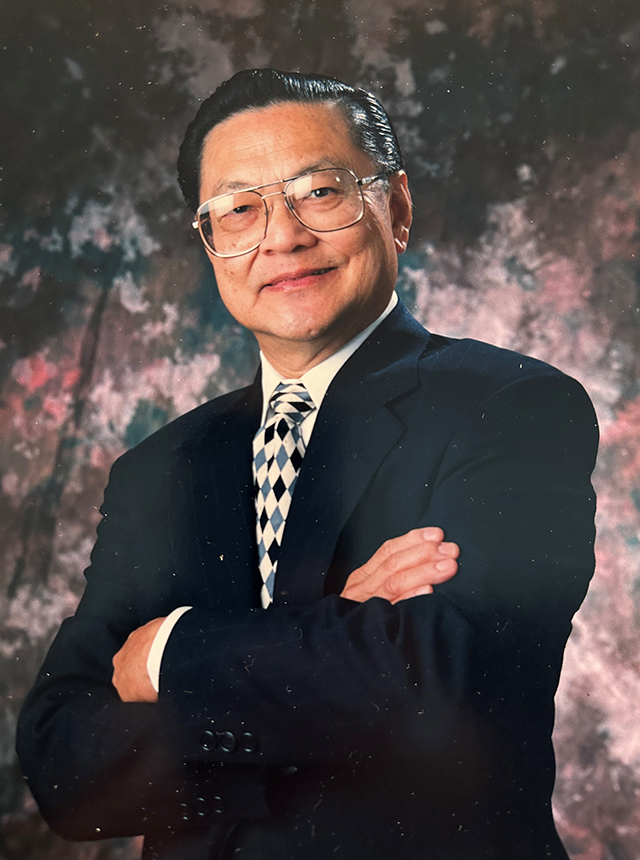 Over the course of his 35-year medical career, Dr. Heng F. Lim excelled in the practice of Internal Medicine and Cardiology and in teaching medicine to a wide array of health-care providers.
Among his most significant contributions to the medical profession was the introduction of what at the time were considered innovations in cardiovascular treatments at Harrisburg (PA) Hospital. These included the establishment of coronary angiography that facilitated coronar y artery bypass surgery, two-dimensional echocardiography, nuclear cardiac imaging, and the use of the first microprocessor-based cardio-pulmonary monitoring equipment in the hospital's intensive care units.
While serving in the U.S. Army, as Chief of Cardiology at Martin Army Hospital in Fort Benning, GA, he established an Intensive Care Unit to treat wounded service members returning from combat in Vietnam. For this work, the Army decorated Dr. Lim in 1970 with a Commendation Medal and Citation for Meritorious Service Award.
Dr. Lim taught future physicians as Clinical Professor of Medicine at The Pennsylvania State University Milton Hershey College of Medicine. He founded and was Program Director of a multi-specialty course that prepared Coronary and Intensive Care nurses for Board exams. A strong believer in the availability of specialized cardia care for rural patients, he established clinics in two Pennsylvania towns — Bloomsburg and McConnellsburg.
He is a Fellow of the American College of Physicians, the American College of Cardiology, the American College of Chest Physicians, and the Council on Clinical Cardiology of the American Heart Association. After graduating from Temple University's School of Medicine, Dr. Lim served his residency at Harrisburg Hospital and the Geisinger Medical Center in Danville, PA. He completed a fellowship in cardiology at the former Hahnemann University College of Medicine in 1968.
The American Health Council in 2020 awarded him their "America's Best in Medicine" recognition. In 2022, Dr. Lim received the Albert Nelson Marquis Lifetime Achievement Award from Marquis Who's Who in America.
 Dr. Lim retired from medical practice in 1997, but he remains active in the health-care field through teaching medicine and private consulting.
---
J. Thomas Roland, JR., MD '83
Alumni Achievement Award
Dr. J. Thomas Roland, Jr. is Chair of the Department of Otolaryngology-Head and Neck Surgery at New York University Grossman School of Medicine, where he oversees the department's clinical, educational, and research activities. He previously served as Co-Director of NYU Langone's Cochlear Implant Center, one of the largest and most productive research and cochlear implant centers in the world. He is currently Co-Director of NYU Langone's Comprehensive Neurofibromatosis Center.
After graduating from the Temple University School of Medicine, he completed two years of a General Surgery residency before working in the US Public Health Service at the Fort Yuma PHS Indian Hospital. Dr. Roland then completed an Otolaryngology residency and a Fellowship in Neurotology, all at NYU Medical Center.
Dr. Roland has performed more than 4,000 cochlear implant surgeries and has a significant interest in continuous improvement in quality for these patients. He has served as principal investigator on several cochlear implant studies and clinical trials aimed at the improvement of outcomes in patient performance and experience. He is active in research and development as an adviser and consultant for leading cochlear implant manufacturers. His academic and research interests include long-term impact of surgical treatments for hearing loss, cochlear implant electrode evaluation and development, and improved surgical techniques for cochlear implantation. Much of his clinical and professional focus rests strongly on patient safety, implant recipient experience and continuum of care.
His team is the first and largest center in the United States for auditor y brainstem transplants in children who are without cochleae or cochlear nerves. He is also very active in Lateral Skull Base surgery and has a major interest in Neurofibromatosis type 2, a genetic condition that causes tumors to grow along hearing and balance nerves.
Dr. Roland has a keen interest in training surgeons and clinicians in other countries, especially related to managing hearing loss in children. He has operated in more than 15 countries, spending almost two decades on projects in Israel and Uganda.
He has received several patents and authored more than 300 peer-reviewed articles and chapters in numerous textbooks. The third edition of the textbook Cochlear Implants, which he co-authored, was published in 2014.
---
Alumni Service Award
David Fish, MD '78
Dr. David Fish, a Professor of Clinical Anesthesiology at the Lewis Katz School of Medicine, is a past President of the Temple University Medical Alumni Association. He continues to serve as a member of the association's Board of Directors.
From 1983-1988, Dr. Fish was the Co-Director of the SICU at Temple Hospital. He then went to Fox Chase Cancer Center as Chief of Anesthesia and Director of the ICU from 1988 to 2011. He served as Section Chief for Critical Care for Anesthesia at Cooper University Hospital, from 2011 to 2016.He was recruited to return to Temple, where he was Division Chief for Critical Care at Temple University Hospital until last year.
Dr. Fish, who grew up in Havertown, PA, received a Bachelor of Science degree in Cellular Biology from the University of Michigan in 1973 and a Master of Science degree from U of M in Human Genetics in 1974. While at Michigan, he was a manager for the football team and one year accompanied the Wolverines to the Rose Bowl.
After graduating from the Temple University School of Medicine, he completed dual residencies in Anesthesiology and Internal Medicine at Temple University Hospital in 1982. A year later, he completed a fellowship in Critical Care at Massachusetts General Hospital in Boston. Dr. Fish has been recognized with a Temple University Gallery of Success Award. He received the Phillip Woodbridge Award for Outstanding Teaching in Anesthesiology and was inducted into Alpha Omega Alpha honor society in 2018. He was an oral Board Examiner for the American Board of Anesthesiology from 1990 to 2016.
During his 23-year tenure at Fox Chase, he said, he was continually drawn to Temple. "Whenever I had the opportunity to come back to Temple," Dr. Fish said, "I always said to myself, 'I'm home again.'"
---
Emerging Leader Award
Daniel J. Burke, MD '13
Dr. Daniel J. Burke, who specializes in Internal Medicine, is a physician with the Indian Health Service in practice at the Northern Navajo Medical Center in Shiprock, NM.
He and his wife, who is also a physician, provide full-spectrum Internal Medicine health care to the Native American population in northeast Navajo Nation.
Dr. Burke received bachelor 's degrees in psychology and Spanish language from The Pennsylvania State University before deciding to pursue a career in medicine. He graduated from the Temple University School of Medicine and stayed on for a residency in Internal Medicine at Temple University Hospital, where he served a year as chief resident. While attending medical school, his affinity for Spanish language and social medicine led him to become involved with Puentes de Salud, an organization promoting the health of the Spanish-speaking population in Philadelphia. While working at Puentes de Salud for eight years, he served in various roles, including Project Director and Community Health Worker Coordinator. He and his wife, whom he met through his work at Puentes, then moved to New Mexico. In addition to his clinical duties at the Northern Navajo Medical Center, a federal health-care facility, Dr. Burke serves as the Medical Director of the Intensive Care Unit and regularly oversees the training of medical students and residents. He helped to coordinate the hospital's response during the COVID-19 pandemic, when the hospital was forced to triple its inpatient capacity.
Dr. Burke, now a father of two, can often be found in his spare time hiking the southern Rockies with a baby in his pack or cross-country skiing with a toddler sled in tow. He remains forever grateful to his mentors at Temple and Puentes de Salud for their support and pearls of wisdom.
---
Emerging Leader Award
Alyx B. Porter Umphrey, MD '03
Dr. Alyx B. Porter is a neuro-oncologist at Mayo Clinic in Arizona and Associate Professor of Neurology at Mayo Clinic Alix School of Medicine in Scottsdale and Phoenix.
For nearly two decades, she has been devoted to providing care for patients with tumors and cancers involving the nervous system and for those who have neurologic complications from systemic cancers.
Dr. Porter graduated from Spelman College and received her medical degree from Temple University's School of Medicine. She completed an internship in Internal Medicine at Mayo Clinic in Rochester, MN, and a residency in Neurology and a fellowship in Neuro-Oncology at Mayo School of Graduate Medical Education in Rochester.
In 2008, she joined Mayo Clinic in Arizona, where she serves as the Outpatient Practice Chair, Medical Director for the Office of Access Management, and is co-chair of CNS disease group for Mayo Clinic Enterprise Cancer Center.  She is also the Medical Director of the Undergraduate Plummer Scholars Program, an early medical pathway for Mayo Clinic Alix School of Medicine and Science. She is the former Vice Chair of the Office of Equity, Inclusion, and Diversity at Mayo Clinic in Arizona. Her research interests focus on improving quality of life for patients with brain cancers. She is the primary investigator on the defining study for the utility of psychostimulants to improve quality of life, thinking, and memory in patients with glioblastoma multiforme.
To date, she and her husband, Dr. Gregory Umphrey, have awarded over $1,000,000 in scholarships and support to medical students from underrepresented backgrounds through their national non-profit, ElevateMeD. The organization, founded in 2019, provides financial support, mentorship, and leadership training to future physicians from racial and ethnic backgrounds underrepresented in medicine, and includes students from the Lewis Katz School of Medicine.
In 2020, Dr. Porter received the Dean's Award for Diversity and Inclusion for Mayo Clinic Alix School of Medicine. She also recently received the Anne B. Young Diversity Scholar Award from Massachusetts General Hospital.
---
Honored Professor Award
Thomas Fekete, MD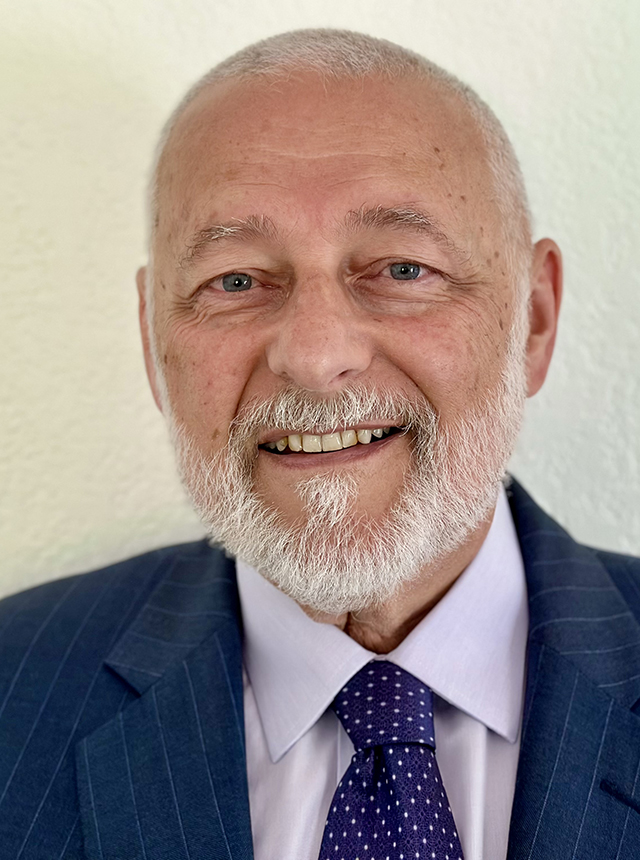 When Dr. Thomas Fekete retired in 2022, his colleagues praised his profound impact on the Lewis Katz School of Medicine and the Temple University Health System during a nearly 39-year Temple career".
Tom has been a steady source of excellence and integrity across time and through great change," said Amy J. Goldberg, MD, FACS, The Marjorie Joy Katz Dean of the medical school. After graduating with honors from Princeton University in 1974, he received his medical degree from the Tufts University School of Medicine. He went on to complete a residency in Internal Medicine at Rush University Medical Center and a Fellowship in Infectious Diseases at the University of Chicago. At Temple, his clinical and research interests focused on antibiotic resistance and urinary tract infections. Medical education was his major academic focus.
Dr. Fekete was recognized nationally for his work on the MKSAP, which is the American College of Physicians' tool for keeping up with medical education and studying for Board certification. He also was a founding author of several chapters in "UptoDate for Infectious Diseases." He chaired the Education Committee of the Infectious Diseases Society of America and joined its Board of Directors. He later chaired the Boards of the IDSA Foundation and the College of Physicians of Philadelphia.
At Temple, he received both the Lindback and Great Teacher Awards. The American College of Physicians recognized him with the prestigious designation of Master.
His leadership roles at Temple included Director of the Sherry College at the medical school, Section Chief of Infectious Diseases, Vice Chair of Education, and Vice Chair of Clinical Affairs in the Department of Medicine. He was the Thomas Durant Chair of the College of Medicine from 2017 until his retirement