Accredited with Commendation: Continuing Medical Education at the Lewis Katz School of Medicine
News
September 08, 2022
A distinction at the pinnacle of industry standards has been awarded to the Albert J. Finestone, MD Office for Continuing Medical Education at the Lewis Katz School of Medicine: Accreditation with Commendation. 
This designation, conferred by the Accreditation Council for Continuing Medical Education (ACCME), is very difficult to attain. To earn it, providers must demonstrate compliance with eight Core Accreditation Criteria, five Standards for Integrity and Independence, and eight additional benchmarks of quality.    
"Accreditation with commendation is a very high bar," says Amy J. Goldberg, MD, FACS, Interim Dean, calling the achievement "a testament to our excellent office of CME."
On the Pulse
Founded in 1972, the Albert J. Finestone, MD Office for Continuing Medical Education (CME) at Temple provides continuing medical education to practicing physicians and health care providers at Temple – and throughout the city, state, nation, and world.
Last year, Temple CME served 20,904 physician and health care provider learners – new attendees as well as longtime repeat learners who rely on Temple for their continuing medical education needs.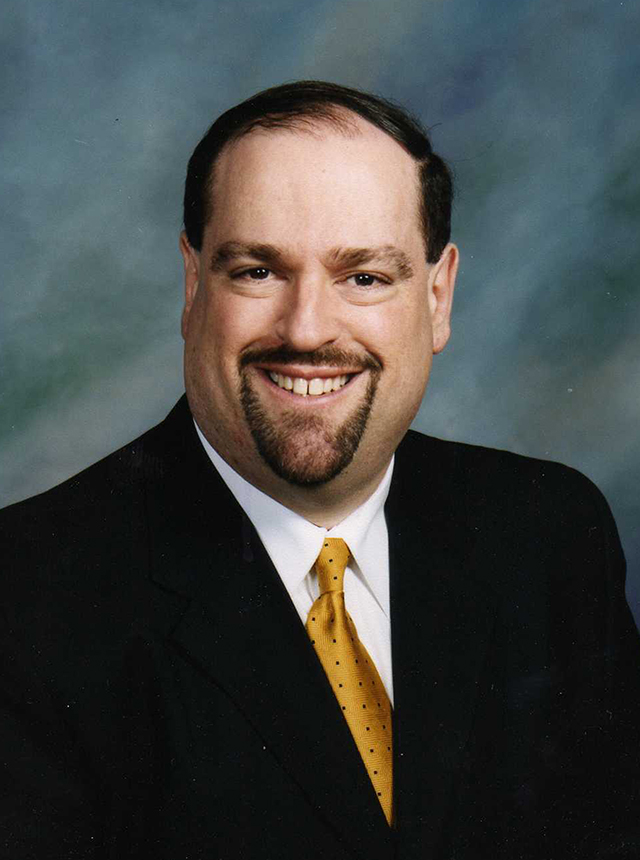 "The ultimate goal of our office is to benefit patients by enabling physicians to improve and enhance patient care," says Arnold Meyer, EdD, FACEHP, Director of the Finestone Office for CME at Temple.
To this end, Dr. Meyer and his colleagues work with leading physician experts at Temple and at institutions around the country to develop programs that convey cutting-edge advances across every field of medicine.
"We also create programs to teach physicians effective communication techniques, team-building tactics, conflict resolution skills, leadership development – concepts that help them practice medicine more effectively," Dr. Meyer says.    
The pulse of medicine keeps changing – and the Finestone CME Office responds.  Truly, there's something for physicians at every career stage within the ever-evolving slate of programs offered by Temple CME. 
Some programs are in-person, some virtual, some both. Some are long, some short.
"We offer traditional lectures, interactive programs, and hands-on sessions -- both in person and online -- in real time and asynchronously," Dr. Meyer explains.
Accreditation is Essential
With the explosive speed of knowledge growth in science and medicine, a commitment to medicine means career-long commitment to education.
CME helps physicians keep up with pertinent advances in their fields. It also enables them to meet requirements for maintaining licensure, certification, credentialing, and other professional privileges.
But buyer beware. Not all continuing medical education is equal.
"That is why accreditation by the ACCME is so important," Dr. Meyer says. "An accredited program is scientifically accurate, has balanced/unbiased content, is guaranteed to be free of commercial influence."
Balance. Integrity. Lifelong learning. Bias-free. These goals are threaded into the mission of the Lewis Katz School of Medicine and Temple CME.
Dr. Albert Finestone, the Temple faculty member and alumnus for whom the CME office is named, was a true pioneer of CME -- a founding member of the Society of Medical College Directors of CME, which later became the Society of Academic CME. 
In addition, Temple was one of the first medical schools in the United States to hire a full-time educator to guide physician program development: Salvatore Lanzilotti, EdD, who worked with Dr. Finestone to develop an educational model called PILS: Practice Integrated Learning Sequence (Finestone, et al, JAMA, 1988). 
Physicians who participated in PILS attended educational sessions and then were asked to report how they applied what they learned in a clinical setting. Studies of the PILS approach showed that it helped physicians evaluate their practice behaviors in comparison to objective criteria. It helped them identify gaps in knowledge and skills, giving them an opportunity to improve.
"These findings confirmed the importance of designing CME programs that facilitate physicians' use and development of self-directed learning skills," Dr. Meyer says.
While commonplace today, evaluative approaches like PILS were innovative and cutting edge in their day.
"So Temple CME was recognized as an early source of innovation in education designed to improve the quality of patient care and measure practice improvement," Dr. Meyer says.
This aim remains: To enhance the knowledge and skill of physicians in order to benefit patients.  
As Dr. Meyer says, "the real the bottom line of CME is to positively impact patient health."