Temple Receives University City Science Center Award to Advance the Development of a Blood Test for the Evaluation of Traumatic Brain Injury
News
February 07, 2019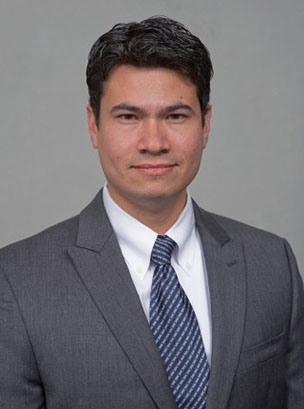 Researchers at the Lewis Katz School of Medicine at Temple University (LKSOM) have been awarded a proof-of-concept program award from the University City Science Center to advance the development of a blood test for the evaluation of traumatic brain injury. The Science Center's QED program will provide a total of $700,000 to researchers at four leading institutions, including Temple, as part of its eleventh round of awards aimed at accelerating technology commercialization. The Science Center launched its program ten years ago as the first multi-institutional proof-of-concept program of its kind.
"We are proud to be selected as an awardee by the University City Science Center," said Servio H. Ramirez, PhD, Associate Professor of Pathology and Laboratory Medicine at LKSOM and principal investigator on the research. "This award will help us address the lack of options for the analytical diagnosis of brain injury, especially within the mild spectrum for which brain imaging often appears normal."
Dr. Ramirez and the rest of the research team will use a patented blood test to measure targets on small bits of material called extracellular vesicles, which are released from injured vessels during brain trauma. This research will utilize clinical samples to determine if there is a correlation between the level of the extracellular vesicles that are released from injured vessels and the severity of the traumatic brain injury. The technology has the long-term potential to support healthcare providers as they diagnose, monitor recovery and possibly predict outcomes associated with brain injuries.
Other members of Temple's research team include Yuri Persidsky, MD, PhD, Professor and Chair of the Department of Pathology and Laboratory Medicine at LKSOM; Nina Gentile, MD, Professor of Emergency Medicine at LKSOM; and Allison M. Andrews, PhD, Associate Scientist in Dr. Ramirez's laboratory at LKSOM.
Researchers at the Children's Hospital of Philadelphia, University of Pennsylvania and University of Delaware were also announced as awardees by the University City Science Center.
Established in 2009, the QED program supports novel university technologies with market potential, bridging the gap between academic research and product commercialization. The awardees were selected from a pool of 50 applicants from 12 institutions in Pennsylvania, New Jersey and Delaware. In addition to financial support, each project has been matched with a business advisor from the Science Center's network of more than 150 industry professionals and serial entrepreneurs. The business advisors work with researchers and technology transfer offices to evaluate a go-to-market strategy and prepare a commercialization funding plan for each technology.
QED receives support from the Department of Health of the Commonwealth of Pennsylvania. 
Editor's Note: Dr. Servio Ramirez and Dr. Yuri Persidsky are holders of a patent related to this research project. The patent was filed on behalf of the research team by Temple University.