Dr. Gary Cohen Appointed Chair of Radiology at the Lewis Katz School of Medicine at Temple University and Radiologist-in-Chief for Temple University Health System
News
December 14, 2017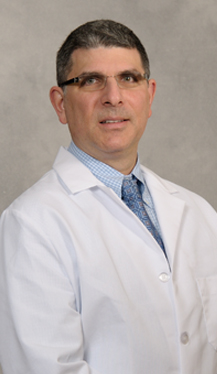 Gary Cohen, MD, has been appointed Chair of Radiology at the Lewis Katz School of Medicine at Temple University (LKSOM), and Radiologist-in-Chief for Temple University Health System (TUHS). Dr. Cohen had served in those roles on an interim basis since July 1. He'll continue to also serve as Temple's Chief of Interventional Radiology until a replacement is named.
"Dr. Cohen's combination of outstanding skills as an academic physician, leader, researcher and educator makes him a superb choice for his roles as Chair of Radiology and Radiologist-in-Chief," said Larry R. Kaiser, MD, FACS, the Lewis Katz Dean at LKSOM, President and CEO of TUHS and Senior Executive Vice President for Health Affairs at Temple University. "I am confident that his talents will contribute significantly to enhancing the quality and reputation of radiology at Temple Health, advancing research and enriching the opportunities for faculty development and student and resident education."
Board-certified in Diagnostic Radiology with a subspecialty in Vascular and Interventional Radiology, Dr. Cohen completed his residency and fellowship training at Temple University Hospital before joining Temple's faculty in 1993. He has had many leadership roles in his 24 years at Temple, serving most recently as Vice Chair of Diagnostic Imaging, Section Chief of Vascular & Interventional Radiology, and Co-Director of the Liver Tumor Treatment Program.
Over the past two years, Dr. Cohen has actively advanced Temple's collaboration with GE Healthcare to promote value-based radiologic services across the Health System.
Dr. Cohen is a Diplomate of the National Board of Medical Examiners. He's also author and co-author of numerous peer-reviewed publications, principal and co-investigator of many clinical trials, and a perennial presence on Philadelphia magazine's Top Doctors list.