Residencies & Fellowships
Welcome Message from Susan Coull, MBA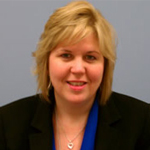 Welcome to Temple University Hospital Graduate Medical Education. Our residency and fellowship programs are designed to offer the finest training experience. 
Here at Temple University Hospital, we offer 40 ACGME-Accredited specialty and subspecialty graduate medical education programs, in addition to our accredited podiatry, oral surgery, and pediatric dentistry programs. Our residency and fellowship programs provide outstanding opportunities to learn from faculty who are among the best in their fields in a busy, urban Level One trauma center teaching hospital. Our exceptional faculty will challenge you both as a trainee and practitioner of medicine. More broadly, you will be challenged as a participant in our nation's healthcare delivery system as it undergoes substantial change. I invite you to learn more about Temple University Hospital and our residency and fellowship programs below. 
You are also encouraged to visit our campus virtually and see all that life in Philadelphia has to offer. We appreciate your interest and hope that you will consider becoming a member of our housestaff.
Susan Coull, MBA
Vice President, Medical Education, TUH
Assistant Dean for UME & GME, LKSOM
Designated Institutional Official for GME, TUHS
Residency & Fellowship Programs
Residency Programs
Fellowship Programs