Researcher at Lewis Katz School of Medicine at Temple University and Fox Chase Cancer Center Awarded $450,000 Grant for Breast Cancer Work
News
June 28, 2023
Lucia Borriello, PhD, an assistant professor in the Department of Cancer and Cellular Biology at the Lewis Katz School of Medicine at Temple University and a member of the Cancer Signaling and Microenvironment research program at Fox Chase Cancer Center, has been awarded a three-year $450,000 research grant from Susan G. Komen. The grant supports early career scientists investigating the biology of breast cancer and paving the way to develop new treatments for the disease. 
"Susan G. Komen is a very prestigious organization. I'm delighted and excited to receive this award," said Borriello. "The Susan G. Komen Career Catalyst Research Grant will be instrumental in fostering my independent career in breast cancer biology, establishing my translational breast cancer research program, and leveraging our discoveries to develop therapies to save the lives of those impacted by breast cancer."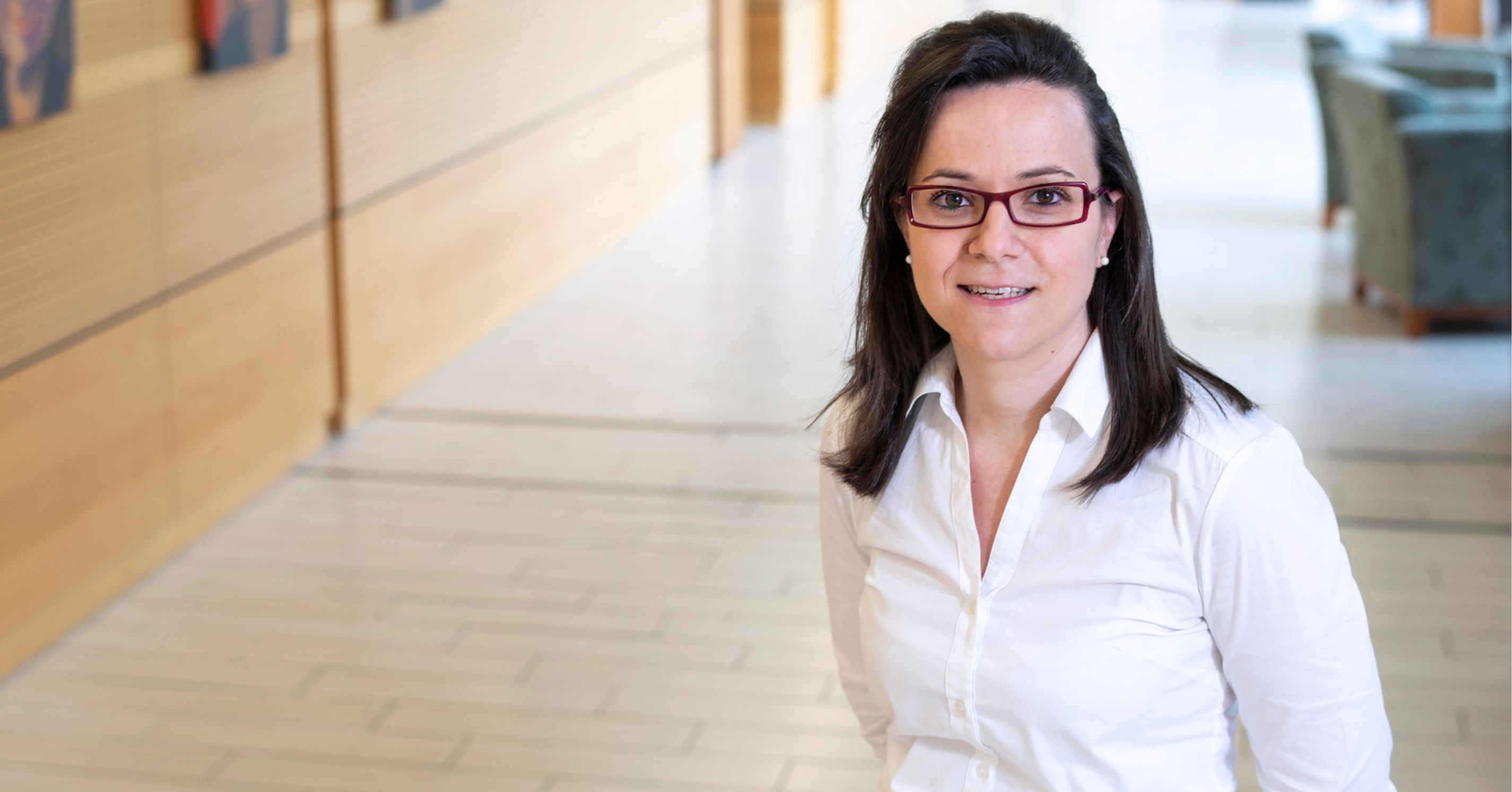 Borriello opened her lab in late 2022 with the aim of understanding how the tumor microenvironment, which consists of normal cells in the immediate vicinity of cancer cells, programs breast cancer to become dormant. Its mission is to develop novel therapeutic strategies to eradicate dormant tumor cells and combat mortality from metastasis.
This is important, because while more than 44,000 people in the United States die from breast cancer annually, most do not die due to the primary tumor, but because tumor cells spread to other organs like the lungs where they proliferate, leading to metastasis.
However, in most patients, tumor cells do not proliferate immediately and can remain in a dormant state, sometimes for decades, before being triggered to grow and leading to metastasis. "No treatment exists to kill dormant tumor cells, the source of metastasis. So we need to understand how tumor cells enter dormancy and what the factors are that trigger them to 'awaken' and lead to metastatic relapse," said Borriello.
Her prior research showed that breast cancer cells acquire a dormant phenotype in the primary tumor when they interact with a particular population of macrophages. The Komen grant will fund the next stage of her research, which will define the molecular mechanisms by which macrophages prime tumor cells for dormancy.
Borriello said this new research has the potential to advance understanding of how breast tumor cells become and remain dormant for years. Her ultimate goal is to use these findings to develop targeted therapies that will keep tumor cells in a perpetual dormant state, thereby reducing breast cancer mortality.
She elected to conduct her research at the Katz School of Medicine and Fox Chase because of the institutions' collaborative ethos, and she credits this supportive environment with her recent funding success.
She said the award would not have been possible without the support of her department chair, Erica Golemis, PhD, and her mentoring committee, especially lead mentor Neil Johnson, PhD, of Fox Chase. She also cited the assistance of her collaborator, Soledad Sosa, PhD, at the Albert Einstein College of Medicine in New York, and Vonceil Bixby, a metastatic breast cancer patient and advocate who Borriello said ensures that her research is patient-focused.
"I strongly believe that nothing ever comes from just one principal investigator. I feel privileged to work with such a strong and supportive team," Borriello said.
To read the full press release, click here.