Lewis Katz School of Medicine at Temple University Joins 'Time's Up Healthcare' as a Signatory Member
News
May 20, 2019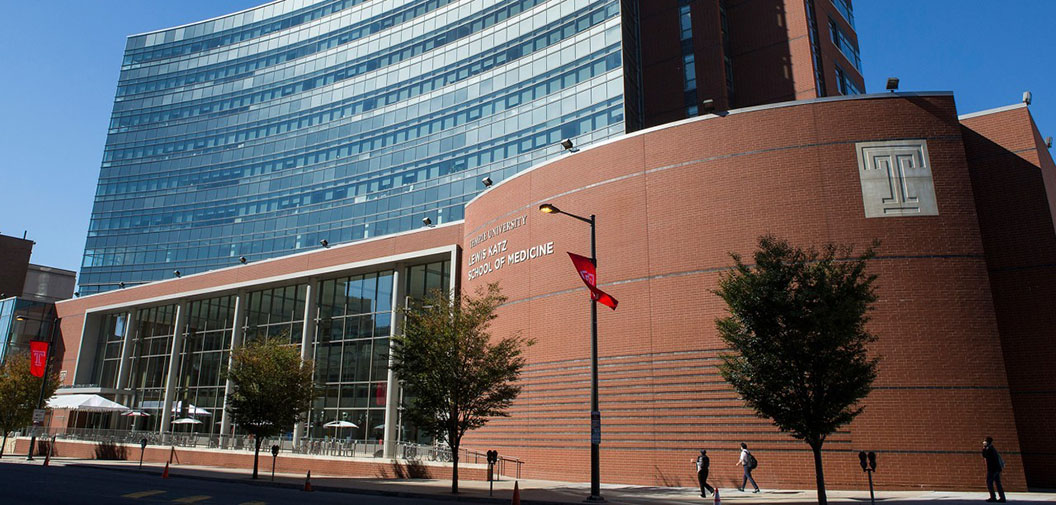 The Lewis Katz School of Medicine at Temple University has joined Time's Up Healthcare, an initiative of the Time's Up Foundation, as a signatory member. Signatory organizations pledge to raise awareness about sexual harassment, discrimination and gender-based inequity, and make a sustained commitment to ending these injustices in the healthcare workplace.
Time's Up Healthcare grew out of Time's Up, which emerged in Hollywood in early 2018. Fifty leaders and advocates in the healthcare field founded the Time's Up Healthcare affiliate to insist on safe, fair and dignified work environments for women in healthcare.
"By signing on, we are sending a strong statement to female faculty, staff and students that we support them and are committed to their unbiased growth and academic development," said Heather Clauss, MD, Associate Dean of Faculty Affairs and Associate Professor of Clinical Medicine at the Lewis Katz School of Medicine at Temple University. "We are making intentional efforts to combat workplace sexual and gender harassment, and to achieve gender equity at our institution."
"We are fortunate to have so many incredible female colleagues and leaders at the Lewis Katz School of Medicine at Temple University, and we vow to ensure a safe, equitable and inclusive institution," said Larry R. Kaiser, MD, FACS, The Lewis Katz Dean at the School of Medicine, Senior Executive Vice President for Health Affairs at Temple University and President and CEO of Temple University Health System. "By joining Time's Up Healthcare as a signatory member, we are demonstrating our unwavering commitment to these fundamental values and our dedication to doing whatever work is necessary to be advocates at the forefront of this important conversation."
Temple has always been committed to ensuring that our workplace and educational environments, as well as our programs and activities are free of discrimination and harassment. This helps emphasize the dignity and worth of every member of the Temple community. Harassment and discrimination in any form or context are contrary to this commitment and are not tolerated.