Dr. Sylvia Hsu Appointed Chair of the Department of Dermatology at Temple
News
March 01, 2017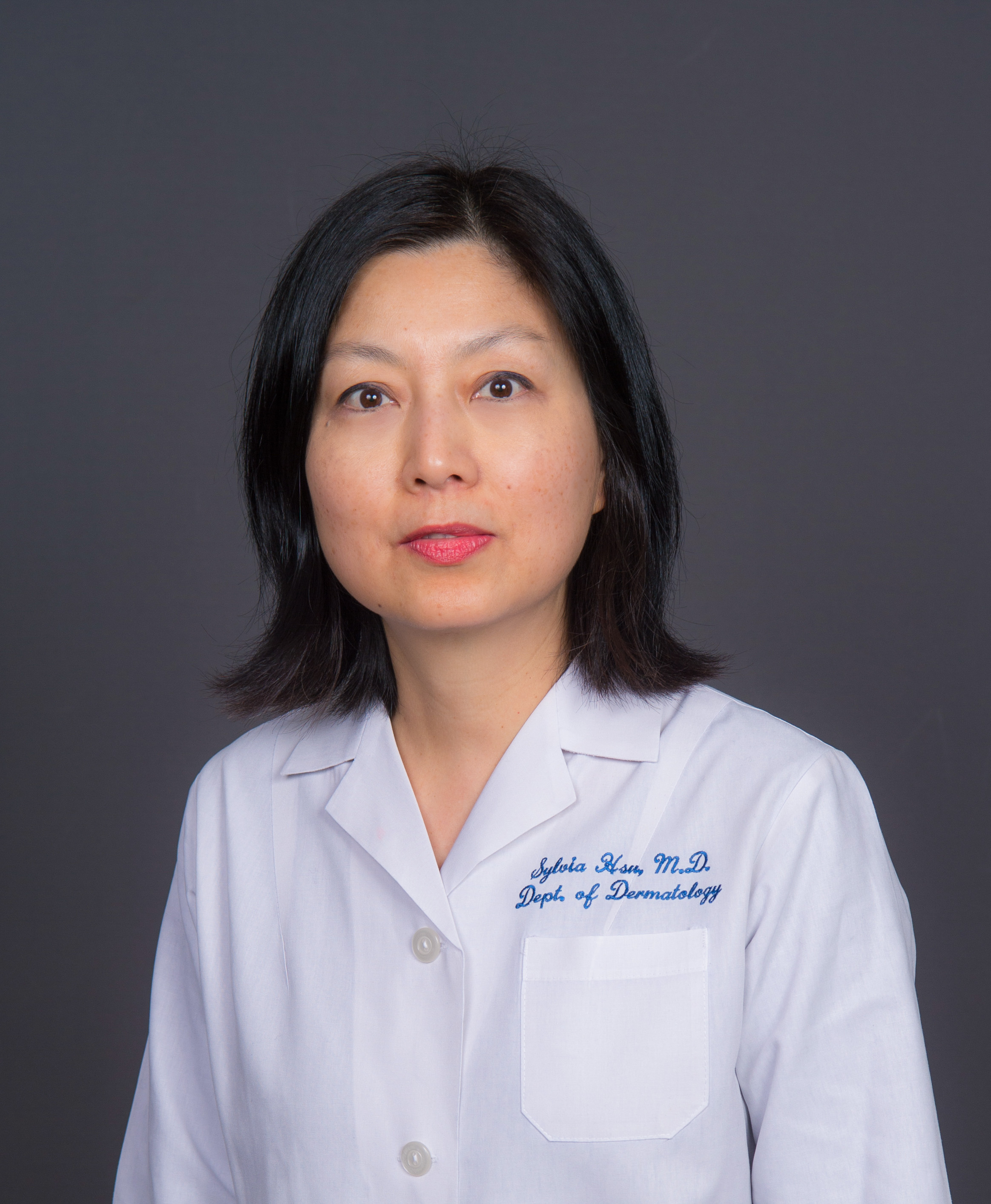 Sylvia Hsu, MD, FAAD, has been appointed Professor and Chair of the Department of Dermatology at the Lewis Katz School of Medicine at Temple University (LKSOM), and an attending physician at Temple University Hospital, effective March 1.
Board-certified in Dermatology, Dr. Hsu's clinical and research interests include complex medical dermatology, psoriasis, autoimmune bullous dermatoses, acne vulgaris, and skin cancers.
"I am pleased to welcome Dr. Hsu to the Temple family," says Larry R. Kaiser, MD, FACS, President and CEO of Temple University Health System, Lewis Katz Dean and Professor of Thoracic Medicine and Surgery at LKSOM, and Senior Executive Vice President of Health Affairs at Temple University. "I am confident that under Sylvia's direction, the Department of Dermatology will continue Temple's mission of providing patients with the highest level of care, while also advancing the field of dermatology and providing students and residents with excellent clinical training."
Dr. Hsu earned her medical degree at Baylor College of Medicine in 1989 in Houston, TX. She completed a dermatology residency training at Sidney Kimmel Medical College at Thomas Jefferson University in Philadelphia, PA, where she was subsequently a faculty member until she moved back to Houston in 1997 to join the Department of Dermatology at Baylor College of Medicine.
"I am honored to lead Temple's Department of Dermatology and continue the growth it has experienced in recent years," says Dr. Hsu. "I look forward to bringing my research and teaching skills to Temple, where I can help shape the next generation of dermatologists while providing world class care to our patients."
Dr. Hsu comes to Temple from the Baylor College of Medicine where she has been Professor of Dermatology and Chief of Dermatology at both the Ben Taub Hospital and Houston Methodist Hospital. She also served as an attending dermatologist at other Houston-area hospitals, including St. Luke's Episcopal Hospital and Texas Children's Hospital.
Dr. Hsu is an active researcher who has been involved in numerous clinical trials. She has hundreds of publications and presentations to her name and has served as an editor of several dermatology journals.
Dr. Hsu is a Fellow of the American Academy of Dermatology and a member of various professional medical societies. She has served as president of the Houston Dermatological Society and is an emeritus member of the Medical Board of the National Psoriasis Foundation. Dr. Hsu also has been consistently named a "Top Doctor" by local and national publications and has won more than a dozen awards for her teaching and clinical skills.