Clinical Learning Sites
At the Lewis Katz School of Medicine, clinical learning encounters enable medical students to obtain the skills and competencies required for success in residency and in future practice.
Our clinical learning sites -- which consist of Temple University Health System facilities in Philadelphia, our regional campus' health network plus partner institutions across southeastern and central Pennsylvania and central western New Jersey -- represent the full continuum of care, with several providing quaternary-level services. Katz clinical learning sites are fully accredited, best-practice providers staffed by clinicians with extensive teaching experience. All have longstanding reputations for superior quality, service, and safety in patient care, with many consistently earning top ratings from independent groups such as Leapfrog, US News and World Report, HealthGrades®, Press Ganey, and other independent monitoring and ratings agencies.
Katz clinical teaching partners serve diverse patient populations across various urban, suburban, and rural communities -- exposing medical students to patients of varied social, ethnic, economic, and cultural backgrounds. This enables our students to learn how to conduct culturally sensitive care as they learn about the medical management of health disorders.
Our clinical learning sites are described in brief here:
Temple University Health System Sites
Temple University Hospital (TUH-Main), located on the Philadelphia campus of the Lewis Katz School of Medicine, is an academic medical center with a national reputation for excellence. Medical students benefit from a robust clinical environment at TUH-Main, a major regional referral center (that includes Level I care and an extensive range of tertiary and quaternary services) and the Commonwealth of Pennsylvania's leading primary care provider for at-risk populations. The hospital, founded in 1892, serves as home base for the Katz School's clinical faculty and GME programs.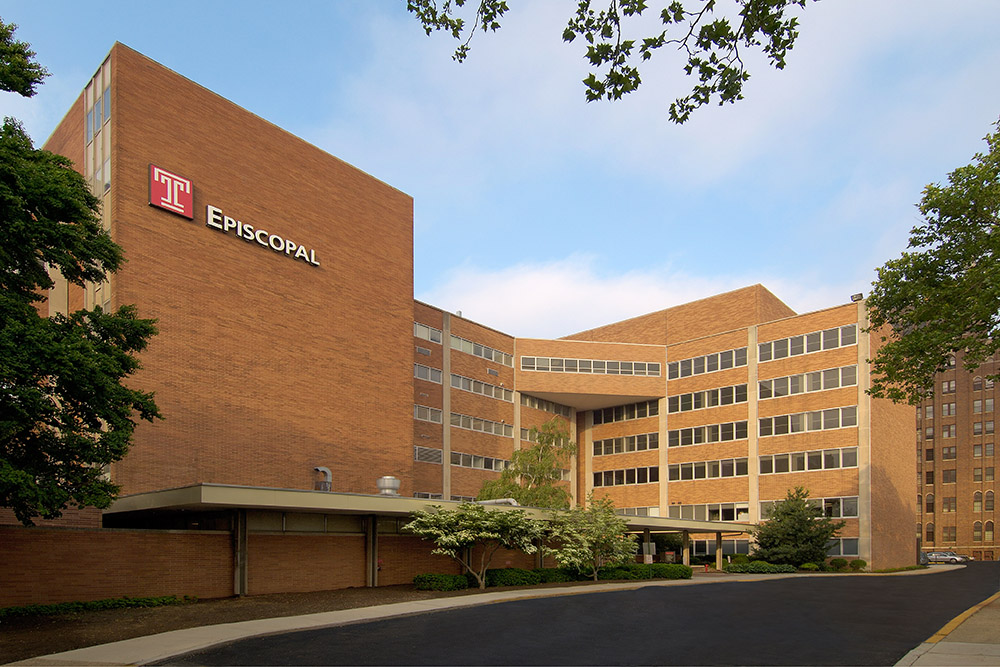 TUH–Episcopal Campus, located just two miles from TUH-Main, provides general medical-surgical services and emergency care – and is the primary location for behavioral health services systemwide. Specifically, at TUH-Episcopal, medical students participate in diagnosing and treating patients with a wide variety of psychiatric disorders in both in- and outpatient settings. They also learn about emergency psychiatry, as TUH-Episcopal operates the busiest psychiatric crisis response center in Philadelphia.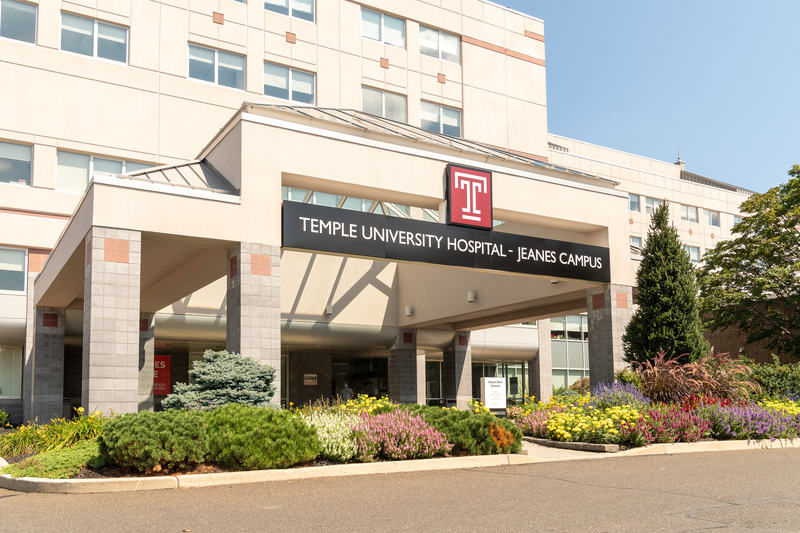 At TUH-Jeanes Campus, located in Northeast Philadelphia at its suburban border, medical students participate in academic-level care in a community hospital setting. Services include cardiac catheterization; neurology/neurosurgery; vascular surgery; bariatric surgery; orthopaedics; and ENT. Jeanes, the nation's only Quaker-founded hospital, is well-known for community health programming, patient education, and screening programs.
A founding member of the National Comprehensive Cancer Network and one of the first cancer hospitals in the United States to earn National Cancer Institute (NCI) comprehensive cancer center designation, Fox Chase Cancer Center engages Katz medical students in best practices in the diagnosis and treatment of patients with every kind of cancer. The hospital conducts a broad array of basic, translational, and clinical research programs in cancer prevention, detection, survivorship, and community outreach.
---
St. Luke's University Health Network
Katz medical students can attend all four years of medical school at the St. Luke's Hospital campus, in Bethlehem, PA, with an extensive range of clinical learning opportunities available right on campus. Katz students from the North Philadelphia campus can also complete clinical rotations within the St. Luke's University Health Network. The Network provides an extensive range of clinical learning opportunities, with 14 hospitals and 300+ outpatient centers spanning 11 counties in eastern central Pennsylvania and western central New Jersey. The St. Luke's network is a tertiary-care teaching hospital system with long-established facilities as well as brand-new facilities like the new center for women and babies at the Anderson Campus in Easton, PA-- an 180,000-square-foot facility featuring labor and delivery, Level III neonatal intensive care, and a 36-bed medical/surgical unit.
---
Capital Health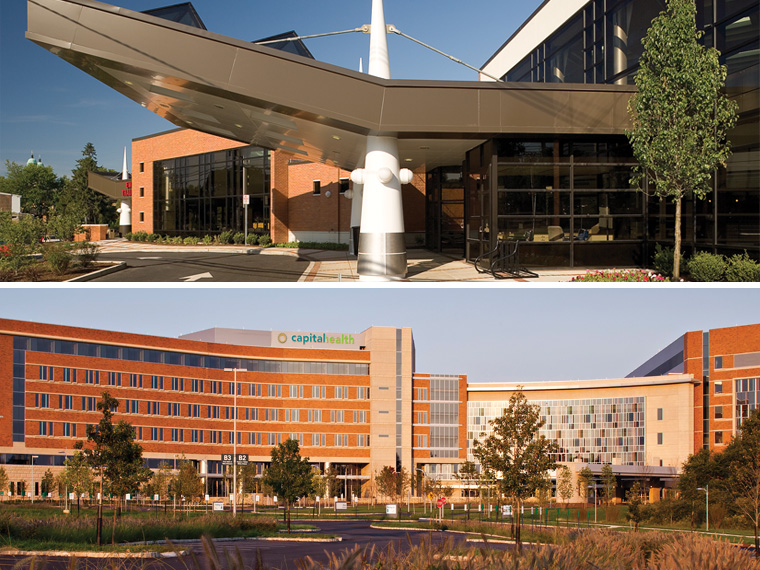 Ample learning opportunities are available to Katz medical students at Capital Health, a leading primary and specialty care provider based in western central New Jersey. The two hospitals that anchor the system -- the Regional Medical Center (Trenton, NJ) and the Capital Health Hopewell Medical Center (Pennington, NJ) – provide primary care and advanced services such as a state-designated Comprehensive Stroke Center, robotic surgery, the region's only trauma center, and a state-designated regional perinatal center. Capital operates a busy ambulatory facility in Hamilton, NJ, as well – covering a wide spectrum of outpatient needs.
---
Grand View Hospital
Clinical learning opportunities ranging from routine outpatient visits to in-patient specialty care are available to Katz medical students at Grand View Hospital. Located in Sellersville, PA, a rapidly growing area of Bucks County, PA, Grand View Hospital is a community hospital with a robust network of outpatient primary care and special centers. At Grandview, Katz medical students can take advantage of state-of-the art clinical learning opportunities across a wide range of disciplines including trauma, emergency care, bariatrics, orthopaedics, pediatrics, surgery, and women's health.
---
Lancaster General Hospital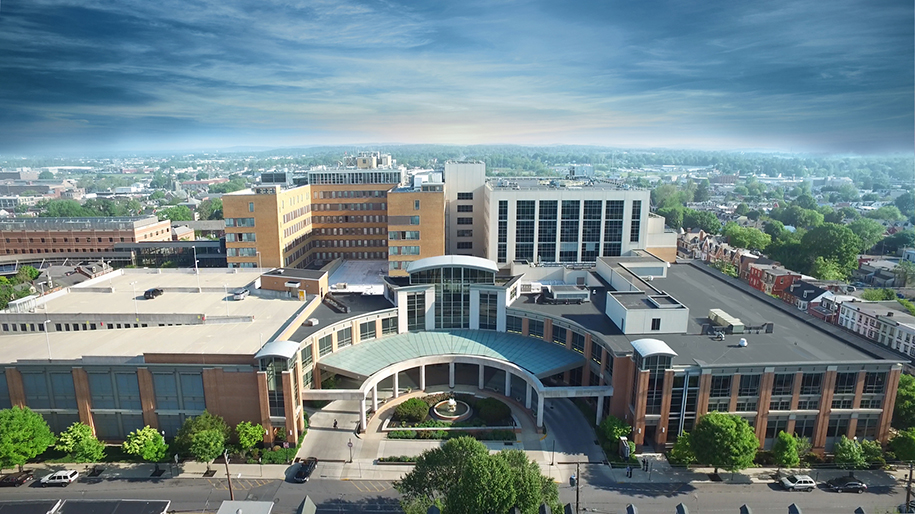 Lancaster General Hospital, the largest, most advanced teaching and tertiary care hospital in Lancaster County, provides a wide range of clinical services across primary care, specialty and subspecialty disciplines. Services include advanced options for oncology such as CAR T-Cell therapy and Proton Beam; nationally ranked heart and vascular; neuroscience; and community-based programs for high-risk patients.
---
Main Line Health System
Main Line Health is a five-hospital academic health system serving Philadelphia and its Western suburbs. Its hospitals, which includes Lankenau Medical Center, Bryn Mawr Hospital, Paoli Hospital, Riddle Hospital, and Bryn Mawr Rehabilitation Hospital (one of the nation's premier facilities for rehabilitative medicine) rank prominently in regional ratings for hospital quality overall – and for services including COPD, Heart Failure, Knee Replacement, and Obstetrics and Gynecology. Main Line Health also manages several accredited residency and fellowships programs.
---
St. Christopher's Hospital for Children
St. Christopher's Hospital for Children, a 188-bed pediatric hospital in North Philadelphia, has been a leader in pediatric care delivery since its founding in 1875. At St. Christopher's, Katz medical students work with teams providing holistic care for children from throughout the region and beyond. The hospital and its satellite centers offer comprehensive services for children and adolescents – including those with complex conditions and special needs. Specialty areas include pediatric burn care, pediatric oncology, and more.