Meet Our CA-1 Residents
Juan Bedoya, DO
Dr. Juan Bedoya is passionate about delivering optimal patient care and ensuring patient safety in the operating room. He is interested in difficult airways and the use of ultrasound in anesthesiology. He completed his undergraduate degree from Davidson College in Davidson, NC and completed his medical degree at the Lake Erie College of Osteopathic Medicine in Erie, PA. He completed his internship year in Internal Medicine at Temple University Hospital.
---
Anna-Kaye Brown, DO
Dr. Anna-Kaye Brown takes pride in her work ethic and strives to promote teamwork and inclusivity amongst her team. Her years as a nursing assistant fostered a value for patient advocacy which further inspired her leadership in a student Hotspotting learning collaborative to identify and support medically complex patients who are high-utilizers of health care resources. She is a native of Jamaica who grew up in Maryland, and enjoys playing tennis, hiking, cooking, and learning to play the saxophone. After receiving her undergraduate degree in Biology at the University of Maryland she graduated from Rowan University School of Osteopathic Medicine and then completed her preliminary year in Medicine at Temple.
---
Wayne Darisaw, MD
Dr. Wayne Darisaw is a native of Louisville, Georgia. He attended Georgia State University for his undergraduate degree and Morehouse School of Medicine for his Medical Doctorate. In his free time, he enjoys spending time with his family, lifting weights, watching sports, and listening to music.
---
Aloise Diedrich, MD
Dr. Aloise Diedrich is a native of Maryland and completed her medical degree at University of Maryland School of Medicine. The foundations of her anesthesiology practice are her background in chemistry and enthusiasm for efficient, high-quality patient care. She obtained her undergraduate degree in chemistry at Towson University where she served as a lab instructor and biophysical chemistry researcher before starting medical school. She completed her preliminary internship in internal medicine at Greater Baltimore Medical Center. Outside of work, she enjoys playing sports, exploring the outdoors, and spending time with family. 
---
John Graffe, MD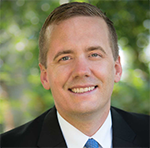 Dr. John Graffe grew up on a small island accessible only by ferry near Seattle and attended medical school at Pacific Northwest University of Health Sciences in Yakima, Washington. After obtaining his undergraduate degree in psychology from Whitman College in Walla Walla, WA, he worked as a clinical research coordinator in many different specialties of medicine including pediatric infectious diseases, rheumatology, cardiology, and pulmonology. He also completed a post-baccalaureate pre-medical program at the University of Pennsylvania prior to beginning residency. Before arriving at Temple for anesthesia training, he completed a Transitional Year internship at Nazareth Hospital in North Philadelphia. His interests outside of medicine include domestic and international travel (he has been to 35 states and 40 countries), backpacking, biking, sailing, cooking, nature photography, and playing with his rambunctious dog.
---
Tiashi Greer, MD
Dr. Tiashi Greer is a native of Nashville, TN where she attended the Tennessee State University for her undergraduate education. She obtained her medical degree from Northeast Ohio Medical University while simultaneously completing her MBA at Urbana University. Dr. Greer has spent some time in various countries throughout her career including China, Honduras, England, and the islands in Caribbean for mission work, business ventures, and expanding her medical knowledge. Her hobbies include cooking, traveling, dance, martial arts, outdoor activities and raising her two South African Mastiff pups. 
---
Kendarrious Lewis, MD
Dr. Kendarrious Lewis is from a small town on the Mississippi/Louisiana border known as Franklinton, LA. He attended Southeastern Louisiana University where he obtained his degree in Microbiology. He is a graduate of Meharry Medical College, and completed his internship in Internal Medicine at UAB-Montgomery. His hobbies include comic books, video games, and listening to music, particularly Mariah Carey.
---
John Mekail, MD
Dr. John Mekail is a California native who has spent the last 6 years in the northeast and is absolutely loving it! He is interested in regional and chronic pain as it encompasses his immediate and long-term goals for his patients. He went to graduate school at the Johns Hopkins School of Public Health, graduated from George Washington University School of Medicine and finished his intern year at Temple. 
---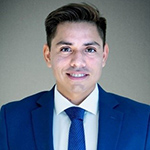 Aldo Morante, MD
Dr. Aldo Morante was born and raised in Perú. The altruistic profession of his father as a minister along with his own fascination with science drove him to pursue a career in medicine. He immigrated to the U.S. where he completed his undergraduate degree in biology at the University of Nevada Las Vegas. He obtained his medical degree from Rush University Medical College in Chicago and subsequently completed an Internal Medicine residency. He has a passion for overseas medical missions which has been a strong drive for him to pursue further medical education in the specialty of Anesthesiology.
---
Jonathan Scrobola, DO
Dr. Jonathan Scrobola is a Pennsylvania native hailing from the Scranton/Wilkes-Barre area. He received his B.S. in Biology from King's College, Wilkes-Barre, and his osteopathic medical training from the Philadelphia College of Osteopathic Medicine. He completed Medicine Internship at Temple University Hospital. Dr. Scrobola obtained his single-engine pilot's certificate prior to his undergraduate studies and has maintained flight proficiency throughout his training.
---
George Terre, MD
Dr. Terre is a native of Jacksonville, Florida who migrated to Philadelphia 7 years ago. He completed his undergraduate Biology degree with honors from the University of Florida. He obtained his Doctorate of Medicine from Temple University School of Medicine, and completed 2 years of General Surgery training before beginning his training in Anesthesiology. His hobbies include running, weightlifting, and cooking
---
Mohamed Yousif, MD
Dr. Mohamed Yousif is a native of Scottsdale, AZ and completed his undergraduate training in Biological Sciences with a particular interest in Psychology from Arizona State University. He then went on to Florida where he obtained his medical degree from the University of Miami in Florida before joining us at Temple to pursue his Anesthesiology training. He enjoys traveling, participating in sports, and engaging with people from all walks of life.