Chief Residents' Message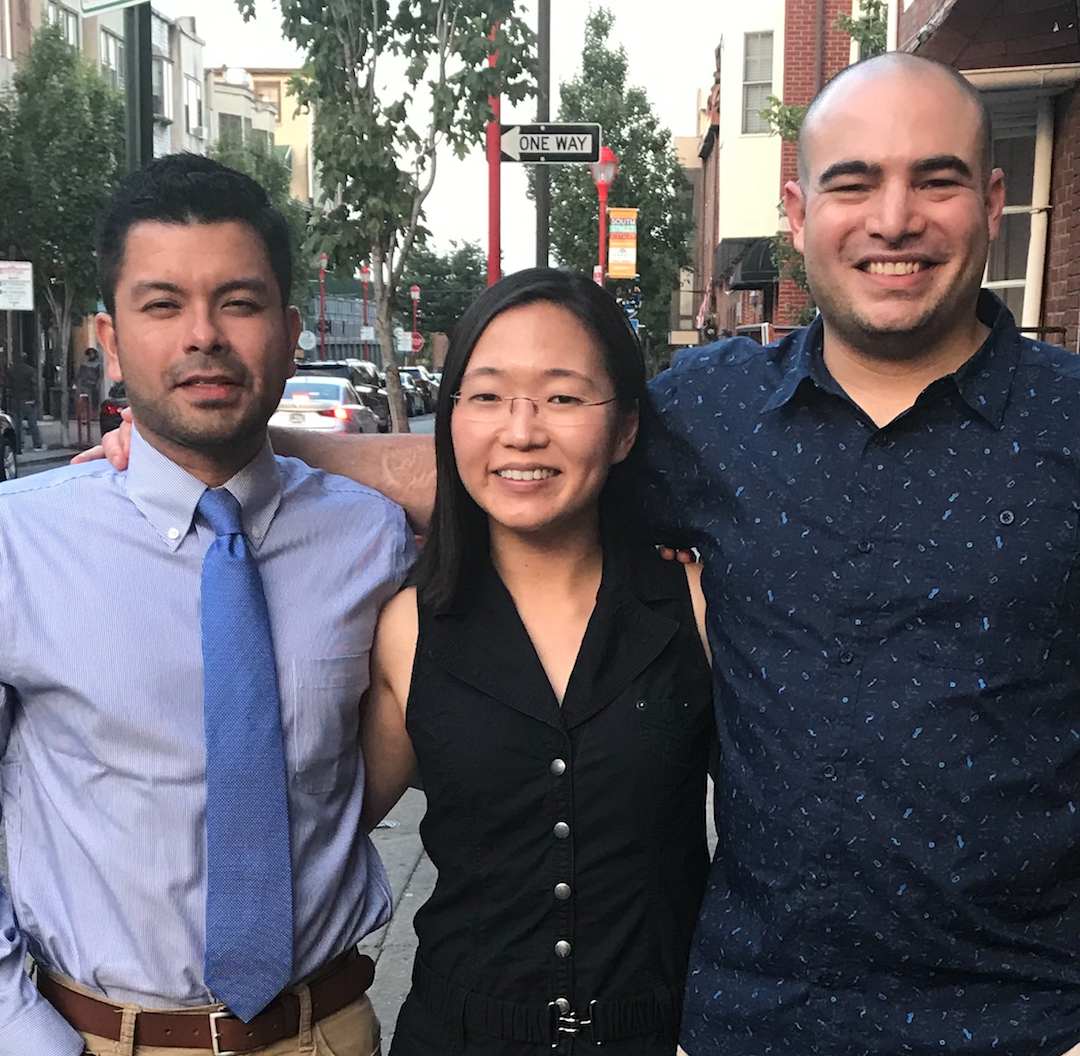 Thank you for your interest in learning more about the Temple University Hospital Anesthesiology residency program.  We have attracted both faculty and residents from a variety of backgrounds, who have brought a fund of knowledge that spans many disciplines (business, law, nursing, research, military, and more—) and creates an engaging training environment.
Our department works to support the residents' success in their desired goals, whether the next step is at a fellowship or private practice.  Residents have recently graduated to top fellowship programs in every subspecialty (cardiothoracic, chronic pain, acute pain, obstetrics, ICU) and private practice positions in multiple states.
The clinical environment in North Philadelphia provides frequent opportunities to learn the nuances of managing critically ill and/or complicated patients.  In addition, Temple's program involves residents with a careful balance of autonomy and supervision.  As a result, our residents graduate as competent physician anesthesiologists who take ownership of their patients' conditions.
The educational program begins with a comprehensive orientation period for the incoming class, that continues on with a Basic exam-centered daily "mini-lecture" online curriculum for CA-1s.  This is supplemented by a weekly educational half-day for residents in all classes.  Oral board prep has been integrated into the education time for all classes too, including practice sessions for the newly instituted OSCE portion.  A yearly research rotation has been instituted, and attendance at regional and national conferences is highly encouraged.  Lastly, CA-3 residents may participate in international electives – international sites are Kijabe, Kenya, affiliated through Dr. Rodger Barnette, Addis Ababa, Ethiopia with Dr. Elizabeth Drum and Kigali, Rwanda, affiliated through Dr. David Fish.
Most rotations occur at Temple's University Hospital, with some at Jeanes Hospital. The pediatric rotations occur at the top-ranking Children's Hospital of Philadelphia (CHOP) during CA-2 year, and St. Christopher's Children's Hospital during CA-3 year.
The city of Philadelphia provides many things to do after work with it's extremely rich cultural life.  Some of our favorites are: sports events, theater shows, the art museums, outdoor markets, and fine dining restaurants.  The Pocono Mountains, the New Jersey and Delaware beaches and state parks, and other major cities (NYC and D.C.) are only a short drive or train-ride away.  Our department has also hosted annual outings (to paintball and whitewater rafting) and a yearly holiday party for all staff.
We wish you the best of luck during the application process, and we hope we meet you in Philadelphia!  Please contact us with any questions about the program.
Sincerely,
Drs. Connie Bruno, Mario Farias Kovac and Jose Sosa Herrera