Current Residents
The Chiefs
Matthew Epstein, MD
Hometown: Port Washington, NY
Undergraduate: Binghamton University
Medical School: SUNY Downstate
Hobbies/Interests: Lifting 
Why Temple University: Temple has a very strong surgical experience with many complicated oncologic and reconstructive cases that are performed by internationally renowned surgeons at a high volume at Temple that are seldom performed at many institutions around the country. There is a diverse training experience at multiple sites including at our main site, which is an Academic Tertiary Center with a large underserved community, a nationally recognized cancer center, as well as with private practice community Urology groups. 
Why Philadelphia: Philadelphia is a gritty and exciting city with a vibrant downtown, great food, and many adjacent unique neighborhoods like Fishtown, Manayunk, Passyunk, etc. It has one of the most central locations in the Northeast, being 2 hours from both NYC and Washington DC and about 1 hour from the beaches on the Jersey Shore. 
Lisa Hata, MD

Hometown: Thousand Oaks, CA
Undergraduate: Stanford University
Medical School: University of Michigan Medical School
Hobbies/Interests: Cooking, reading
Why Temple University: Because it seemed like a fun place to learn a lot about Urology.
Why Philadelphia: Because it has so much to offer.
Rohit Reddy, MD
Hometown: Biloxi, MS
Undergraduate: Rice University
Medical School: UT Southwestern Medical Center
Hobbies/Interests: Playing rec league sports (softball, tennis, soccer, pickleball), watching Houston sports teams, exploring Philly restaurants
Why Temple University: I was really impressed with the camaraderie and familiarity between residents and attendings, as well as the autonomy early on in residency
Why Philadelphia: Philadelphians have a pride in their city unmatched by any other, and the city's faith in their sports teams is fun to witness. Also, Philly's food scene has surprised me, and I think it's one of the best in the country.
---
PGY-4
Fenizia Maffucci, MD
Hometown: New Rochelle, NY
Undergraduate: Fordham University
Medical School: SUNY Downstate
Hobbies/Interests: Drawing, photography, cooking, violin
Why Temple University: Temple offers a wide breadth of experiences in a variety of practice settings. As residents, we enjoy strong surgical autonomy while being coached by faculty who are leaders in their respective fields. 
Why Philadelphia: Philadelphia is a diverse city with strong communities. There is an excellent food scene and live music every night. With an abundance of art and culture to explore, there is something for everyone to enjoy.
Jeffrey Wei, MD
Hometown:  Rockville, MD
Undergraduate:  Washington University
Medical School: Florida International University
Hobbies/Interests: Cooking, traveling, exploring new restaurants, glassblowing
Why Temple University: We have every subspeciality covered in spades. At Temple you get to see and do everything from the most complex trauma and reconstructive cases to advanced endourology with a great emphasis on resident autonomy and surgical training.
Why Philadelphia: Absolutely tons of places to explore within Philly and some of the best restaurants around. Easy to travel in and out of either internationally or up and down the coast. Quick easy train ride to NYC or DC for the weekend. 
Patrick Yong, MD
Hometown: New York, NY
Undergraduate: Yale University
Medical School: Icahn School of Medicine at Mount Sinai
Hobbies/Interests: Pop music, art museums, social justice, board games, kickball   
Why Temple: Exposure to all fields within urology including urologic trauma, personable attendings, strong camaraderie amongst residents.
Why Philadelphia: Affordable city with strong art, music, and food scenes and a great nightlife.
---
PGY-3
Matthew Lee, MD, MBA
Hometown: State College, PA
Undergraduate: The Pennsylvania State University
Medical School: Lewis Katz School of Medicine at Temple University
Hobbies/Interests: Soccer, Penn State Football, Restaurant Hopping
Why Temple University: Temple has a strong operative experience in all aspects of urology including general, oncology, robotics, reconstruction, female urology, endourology, pediatrics and gender affirmation surgery. The residents work hard to take care of our diverse patient population at all our various sites and take ownership of patient care both inside and outside of the operating room. We are also a tight-knit family among residents and between residents and faculty/staff!
Why Philadelphia: Philadelphia is an awesome city to live and train in during residency—diverse population, amazing restaurant scene, Philly sports and many networking opportunities. 
Jessica Pryor, MD
Hometown: Essex Fells, NJ
Undergraduate: Lehigh University
Medical School: Drexel University College of Medicine
Hobbies/interests: any outdoor activities (running, racket sports, hiking), trying new craft beers, going to concerts!
Why Temple: When I met the temple residents, I could tell they were all hard workers, skilled and knowledgeable surgeons, and genuinely liked to spend time with each other. There was always a helping hand available. When surviving residency, you need people you can trust, people you can laugh with, people that will keep you moving forward - I felt that Temple would have that for me without a doubt. 
Why Philadelphia: I love beer and it's the home of several niche breweries. More affordable housing and night life, but still close to NYC, DC, Boston, and with a reasonable airport that can get you pretty much anywhere. It's young, fun, riveting, and a fantastic place to train. 
Jessica Clark, MD
Hometown: Washington Township, NJ
Undergraduate: Rowan University
Medical School: Sidney Kimmel Medical College
Hobbies/Interests: sewing/crafts, biking, rollerblading, eating
Why Temple University: Supportive and close-knit residency with a wide variety of operative experience. 
Why Philadelphia: I am originally from South Jersey and went to medical school in Philly, so I wanted to stay local. 
---
PGY-2
Zev Leopold, MD 
Hometown: Randolph, NJ
Undergraduate: Washington University in St. Louis
Medical School: Rutgers Robert Wood Johnson Medical School
Hobbies/Interests: Tennis, cooking, eating, travel
Why Temple University: In short, Temple Urology is a program that has the people, the operative volume, and the autonomy that allows residents to attain their career goals. Our clinical sites include a community hospital, a large urban hospital, and an NCI designated cancer center allowing us to effectively transition into academics or private practice in a variety of environments. 
Why Philadelphia: I grew up in New Jersey, went out to the Midwest for college, and lived for a time in Manhattan. Philadelphia is an excellent blend of the above, with the opportunities provided by a big city, but with the accessibility of the smaller town. Further, Philadelphia is packed with academic medical centers and a great place for prospective couples matching applicants to target. My wife (a current resident at Children's Hospital of Philadelphia) and I live downtown and each have a reasonable commute to our respective hospitals. 
Christopher Matta, MD 
Hometown: Little Egg Harbor, NJ
Undergraduate: Rutgers University
Medical School: University of South Carolina
Hobbies/Interests: Cooking, Golf, Fishing
Why Temple University: I chose Temple because I wanted a training program that would train me to be a confident and capable urologist, and I feel that the training offered by Temple is second to none.  During my interview, I immediately got the sense that the residents truly enjoyed being a part of this program and the faculty were extremely invested in resident education.  We have a fantastic educational experience with supportive faculty, a large amount of autonomy and a great sense of camaraderie among the residents.  I'm happy to say I made the right decision at Temple. 
Why Philadelphia: Philadelphia has always been my favorite city.  I grew up not far from here and have always appreciated the history, culture and great food scene Philly has to offer.  There is never a lack of things to do during our time off. 
Alberto A. Castro Bigalli, MD 
Hometown: Charlotte, NC
Undergraduate: University of North Carolina at Chapel Hill
Medical School: Brody School of Medicine
Hobbies/Interests: Cooking, Traveling, Dancing, Sports 
Why Temple University: I had spent a year doing research with the FCCC Attendings and I knew that I wanted to be trained by them. 
Why Philadelphia: Opportunity to live in the Northern and historic city with plenty to do and to see.
---
PGY-1
Anton Gillespie, MD
Hometown: South Bend, IN
Undergraduate: Harvard University
Medical School: Columbia University Vegalos College of Physicians and Surgeons
Hobbies/Interests: trail running in the Wissahickon, napping on the beach, traveling to warm sunny places
Why Temple University: Big trauma center, safety net hospital for North Philly, tons of reconstructive urology – both upper and lower tract, gender affirming surgery, huge amount of resident autonomy.
Why Philadelphia: Large, diverse city with great restaurants, parks, concerts, easy day trips to beach and mountains, and extremely affordable and easy to get around.
Connor McPartland, MD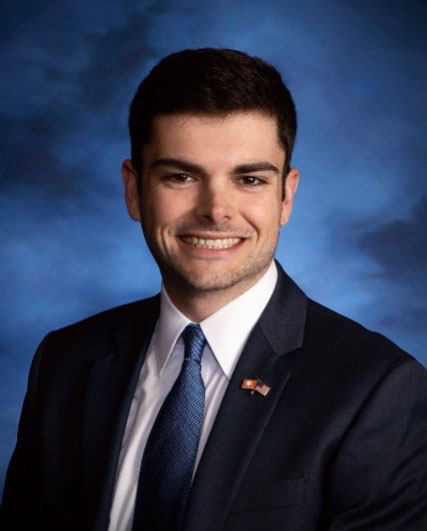 Hometown: Lincoln University, PA
Undergraduate: Clemson University
Medical School: Sydney Kimmel Medical College at Thomas Jefferson University
Hobbies/Interests: Running, trout fishing, cooking, all things Nespresso, spending time with family/my fellow residents, following Clemson football and Philadelphia sports (Go Birds)
Why Temple University: High case volume. Exposure to all aspects of urology (especially robotics). Absolutely loved my interview day. A wonderful cohort of residents/faculty with diverse interests and backgrounds. Ample opportunity to train in a number of clinical settings. Culture of excellence and producing incredibly well-trained urologists. 
Why Philadelphia: I grew up in the area, left for undergrad, but came back for medical school to be closer to family. Since then, I've grown to absolutely love this city and its people. From a training perspective, Philly is an amazing place for residency as it provides exposure to diverse pathology and patient populations in an approachable urban environment. Outside of training, Philly has something for everyone. There's a ridiculous food scene, lovely outdoor/recreational areas, and countless events scheduled year-round.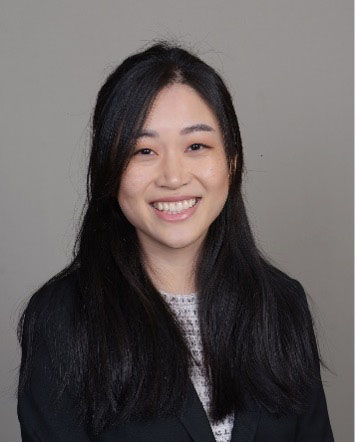 Kelley Zhao, MD
Hometown: New York, NY
Undergraduate: Washington University in St. Louis
Medical School: Renaissance School of Medicine at Stony Brook University
Hobbies/Interests: hiking, baking, creative nonfiction writing, playing piano
Why Temple University: After my interview at Temple, my initial thought and impression was, "Wow, that program is very impressive." There were several indicators that this program was changing and growing in a positive way: the addition of new attendings to Fox Chase, the promised expansion of surgical volume, the addition of a 4th resident from the traditional cohort of 3. This was all in addition to the reputation that Temple already had of being a program of tough but great surgical training, all while serving a deeply underserved patient population. Not only did I want to be a part of a program that I saw expanding in exciting directions, but I also knew that if I wanted to be the best version of myself surgically, Temple University would and should be one of my top choices. 
Why Philadelphia: Being close to my parents in New York is important to me. They had been some of my greatest supporters throughout medical school and I can't imagine that changing during residency. Additionally, Philadelphia, as I knew from visiting several close friends here from time to time, is such a charming city. It is one of the more affordable cities, yet has to offer all the excellent food options, city parks, farmers markets, and river fronts. I love the beer gardens you can serendipitously find tucked in random corners and turns of the city, and being able to come home after a long day with bubble tea from across the street. I've only lived here for a few months, but Philadelphia has already been such a positive change for me.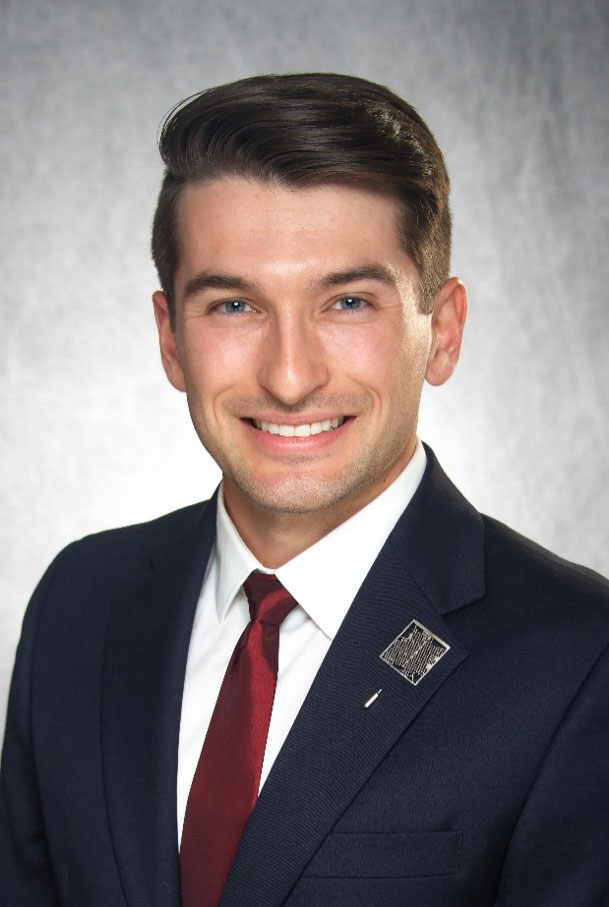 Tomas Lence, MD
Hometown: Ames, IA
Undergraduate: University of Iowa
Medical School: University of Iowa, Roy J. and Lucille A. Carver College of Medicine
Hobbies/Interests: Soccer, pickleball, biking, food, exploring, art, raptors, history
Why Temple University: Temple has a patient demographic that I really wanted to work with and a very large caseload. During my interview, I really enjoyed getting to know the residents and felt true camaraderie. The Urology department here also exploded in size with the acquisition of several more top-level attendings, in addition to the big names that were already present.
Why Philadelphia: Philadelphia is the heart of modern democracy and has an incredible history, as well as a thriving food scene and a growing young-professional population. I also really like the Flyers and saw that Philadelphia is a host city for the 2026 World Cup.