About
A Message from Jack Ludmir, MD
Interim Chair, OB/GYN/RS
Chief Physician Executive, Temple Women's and Families Hospital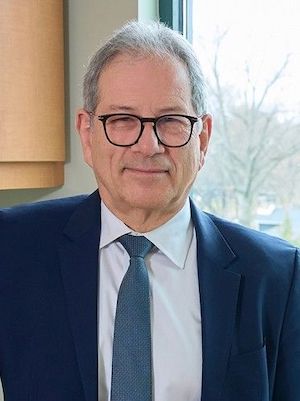 It is a pleasure and honor to welcome you to our great department. For over a century, the Department of OB/GYB/RS at Temple University has provided clinical care to patients from our surrounding communities in an environment of dignity and respect, providing great expertise in high risk obstetric care and the latest advances and technologies in gynecological care. As an academic and teaching institution our faculty and trainees are involved in research and education. We have a thriving 25 residency training program and we are the core site for the Lewis Katz School of Medicine medical students. We have representation of all subspecialties in Ob/GYN and a fellowship in Gynecologic Oncology.
Temple University Hospital delivers over 2100 babies a year, with dedicated OB anesthesia and prenatal services in addition to our general OB/GYN and MFM staff. We have a hospitalist service dedicated exclusively to provision of Labor & Delivery care. Babies requiring surgery are cared for at St. Christopher's Hospital for Children.
Over 1400 gynecologic surgical procedures are performed at Temple University Hospital every year, including general gynecologic procedures, minimally invasive surgery (laparoscopic and robotic assisted), hysteroscopy, radical abdominal/pelvic procedures for malignancy and pelvic reconstructive surgery. The Lewis Katz School of Medicine at Temple University and the multiple hospitals including Fox Chase Cancer Center, part of the Temple Health System, make our institution uniquely positioned to provide intensive, high technology to complicated obstetrical and gynecological patients.
Temple's commitment to the underserved and vulnerable is manifested in the decision to open a new beautiful and state-of-the-art Hospital for Women and Families in the Juniata Park section of North Philadelphia in 2024. This facility will provide low and high risk obstetric care and comprehensive gynecologic care in a beautiful environment surrounded by parks. We are committed to work with our communities to provide new models of care that will decrease health disparities and address the tragedy of maternal mortality affecting our closest populations. For further information, please see our annual report and do not hesitate to reach out to us.
For further information please see our Annual Report (PDF).
See our list of past department chairs (DOC).
Sincerely,
Jack Ludmir, MD