LGBTQ Health at Temple
A Safe, Supportive Environment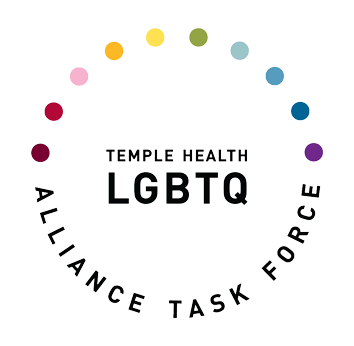 Equality is at the heart of our mission at Temple University Health System and the Lewis Katz School of Medicine at Temple University (LKSOM). Across these institutions, lesbian, gay, bisexual and transgender students, faculty, staff, patients and visitors are treated equally in a safe environment that maintains their respect and dignity.
With strong internal support, Temple University Health System and LKSOM are constantly evolving to best meet the needs of its own constituents and the region's greater LGBTQ community. Our goal is to educate and inform, improve care, foster collaboration, and support every person's educational and healthcare needs.
The Task Force's 140 members represent a wide variety of disciplines from the Health System and School. These members sit on nine subcommittees that work to continuously improve the environment, opportunities, services and policies for the LGBTQ community.
"The mission of the Temple Health LGBTQ Alliance Task Force is to provide and advocate for LGBTQ-centered care, education, and research across the Health System, School of Medicine, and the community we serve."
LGBTQ Healthcare Equality Leader Designation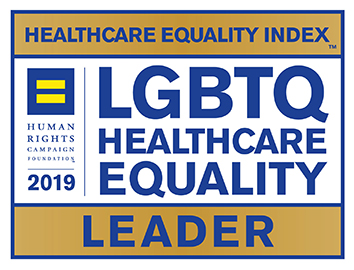 Temple University Hospital (TUH) has earned the designation of "LGBTQ Healthcare Equality Leader" from the Human Rights Campaign Foundation (HRC).
The designation was awarded in the 12th edition of HRC's Healthcare Equality Index (HEI), and TUH earned the designation by scoring 100/100 on the HEI 2019 survey.
The HEI survey was submitted on behalf of the LGBTQ Alliance Task Force.
The 12th edition of the HEI assesses participants on four criteria:
1.    Non-Discrimination and Staff Training
2.    Patient Services and Support
3.    Employee Benefits and Policies
4.    Patient and Community Engagement.
Learn more about the designation.
This section also includes:
Contact Us
For more information about the Temple Health LGBTQ Alliance Task Force, please contact us at LGBTQ@templehealth.org.
---
Are you a patient at Temple University Hospital, Inc.? Download the Patient Rights and Responsibilities Notification to Patients.