Leading Researchers on DNA Repair, Personalized Medicine to Speak at October Temple Symposium
News
September 08, 2022
Temple researchers will bring together world-leading scientists and clinicians to discuss one of medicine's most vital quests: understanding the role of genetic changes in the development of cancer and other diseases – and using that knowledge to develop more effective treatments.
The symposium will be held Friday, October 14, 2022, in Philadelphia. Titled "Genome Instability: Discovery to Personalized Medicine," the day-long event will launch an annual series on this exciting, rapidly evolving field. Attendance is free, but pre-registration is required.
The meeting is co-sponsored by the Fels Cancer Institute for Personalized Medicine at Temple University's Lewis Katz School of Medicine, Fox Chase Cancer Center, and Thomas Jefferson University.
"Anyone with an interest in the most up-to-date advances in the DNA repair field and in novel treatment approaches for cancer should attend," said the series' originator, Tomasz Skorski, MD, PhD, DSc, Director of the Fels Institute and Associate Director at Fox Chase (part of Temple University Health System).  
The sponsoring and participating institutions are helping to make Philadelphia a global center for the study of genome instability and its translation into new therapies, Dr. Skorski said.
The symposium will cover the field "from bedside to bench and back" – spanning the latest discoveries about basic mechanisms of genome biology, through the development of personalized therapeutics based on those findings.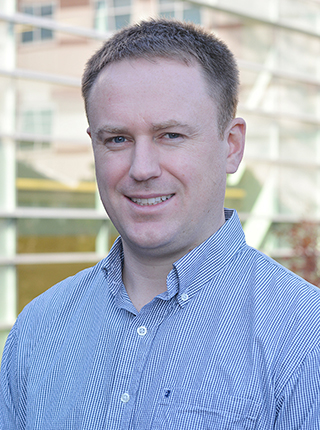 "I'm particularly excited to have developed a program with such a broad spectrum of topics in one day. That's a unique feature of our conference," said Neil Johnson, PhD, Associate Professor in the Molecular Therapeutics research program at Fox Chase.
Drs. Skorski and Johnson are chairing the event with Richard Pomerantz, PhD, Associate Professor in the Department of Biochemistry and Molecular Biology at Thomas Jefferson University.
Speakers will include:
Researchers with expertise in identifying therapeutic targets in cancer cells. This group includes faculty from the University of Pennsylvania's Perelman School of Medicine and Abramson Cancer Center,the Yale School of Medicine, the National Institute of Aging, Philadelphia's Wistar Institute, and other institutions.
Experts from the biopharma industry, including keynote speaker Mark O'Connor, PhD, Chief Scientist for early oncology discovery at AstraZeneca's IMED Biotech Unit in Cambridge, U.K.
Physician-scientists who design and supervise clinical trials, including  Susan Domchek, MD, Executive Director of Basser Center for BRCA at Penn Medicine.
"This program approaches the issue of genomic stability from many different angles, so it's a great opportunity to see how the parts fit together," said Erica Golemis, PhD, Professor and Chair of the Department of Cancer and Cellular Biology at Katz, where Drs. Skorski and Johnson serve as faculty members.
"Some of the most exciting drugs that have been developed for some very serious cancers involve targeting genomic instability," added Dr. Golemis, a national leader in translational research. "There's hope that new drugs might be developed based on understanding, in a really granular way, how those pathways work."
An "Unstable" Path to Breakthroughs?   
Genome instability is an increased tendency for DNA mutations and other genetic changes to occur in a person's cells. Such defects can cause many types of cancers, as well as other diseases. These changes can occur in genes that help repair damaged DNA, or in other genes that get copied incorrectly when new cells form.
Genome instability is associated with aging, as DNA changes accumulate over time. It can also be influenced by external factors, such as diet, sun exposure, and certain chemicals. And less commonly, it can be inherited – as with harmful variants in the BRCA1 and BRCA2 genes.
In recent years, the study of genome instability and specific DNA mutations has led to breakthrough treatments and the creation of personalized medicine.
Personalized medicine is based on the understanding that every person's genome is different. Moreover, every tumor is different – due to different combinations of gene mutations – even if the type of cancer is the same.
"Doctors and scientists can design treatments based on specific genetic aberrations in a person's tumor," Dr. Skorski explained. "Several of these kinds of treatments are available, but many more still need to be developed."
The field offers potential for disease prevention, too.
"The more we know about these processes, the more we can design biomarkers to identify people who might be more likely to develop cancer, so they can be targeted for preventive care," said Dr. Johnson.
From Mutants to Clones
The symposium will offer an array of topics aimed at graduate and undergraduate students, postdoctoral associates, senior researchers, medical educators, physicians, and members of the pharmaceutical industry.
Highlights will include:
How gene mutations, such as those in the PALB2, BRCA1 and BRCA2 genes, cause cancer, and how they affect patients' responses to cancer treatments.
Basic mechanisms of how chromosomes maintain their structure.
The organic chemistry of drug design for treatments that are now under development.
Pre-clinical and clinical applications of new medications and treatment strategies for cancer.
"The cohorts of cells in each tumor are slightly or significantly different from each other, in terms of their DNA sequence," Dr. Skorski explained. Therefore, the various cell "clones," as they are known, may require different drugs to eradicate them.  
"This is the next level of personalized medicine," he said. "The classical approach is to look at the tumor as a whole. In clonal medicine, we look at the clones."
Hub for Innovation
Temple and other area institutions are making major contributions to the development of new cancer therapies through this type of work, organizers emphasized.
"I think this meeting will enhance collaborative clinical and scientific opportunities," said Dr. Johnson.
"Our goal is to brainstorm about developing novel therapeutic approaches to treat cancer and other diseases," noted Dr. Skorski. "I expect a lot of interaction among our panelists and attendees."
For more information and to register, please visit the event page. Advance registration is required.