Temple University Selected as Clinical Hub for National Institutes of Health Emergency Medicine Clinical Trials Network
News
August 01, 2017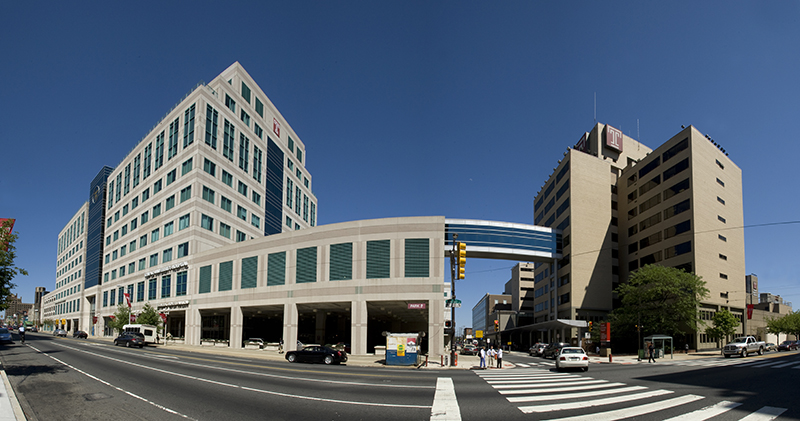 Temple University has been selected as one of only 11 clinical hubs for a new National Institutes of Health (NIH) emergency medicine clinical trials network. The NIH established the Strategies to Innovate EmeRgENCY Care Clinical Trials Network, or SIREN, to support the rapid implementation of high quality, large-scale clinical trials in emergency medicine. SIREN will support clinical trials aimed at improving patient outcomes for neurologic, heart, lung, blood and traumatic emergencies.  The Temple-SIREN clinical hub will coordinate the efforts of a large group of academic medical centers and emergency medical systems throughout the metro Philadelphia area and across Pennsylvania and New Jersey.
"Temple University Hospital is a leading site for emergency care clinical trials and is proud to be selected by NIH for this innovative clinical trial network, which has the potential to change and improve practices nationwide for emergency medicine physicians treating patients with a wide variety of emergent conditions," says Nina Gentile, MD, Professor of Emergency Medicine at the Lewis Katz School of Medicine at Temple University, and lead physician for Temple's participation in the network.  "Temple's emergency department is a tertiary care, academic, level-1 trauma center, and averages more than 127,000 emergency visits per year when you combine visits to its main campus and Episcopal campus. Being one of only eleven clinical sites selected for SIREN is further confirmation of Temple's national reputation for emergency medicine expertise."   
SIREN consists of a Clinical Coordinating Center at the University of Michigan, a Data Coordinating Center at the Medical University of South Carolina, and eleven clinical centers (Hubs) across the country that will coordinate and conduct clinical trials in both emergency department treatment and pre-hospital settings (such as in the ambulance). These trials will cover all areas of emergency research from the most critical, such as heart attack and traumatic brain injury, to chronic conditions such as asthma and migraine headache, that frequently lead people to emergency departments.
The institutions announced as part of SIREN are:
Clinical Coordinating Center
      ● University of Michigan, Ann Arbor, MI
Data Coordinating Center
      ● Medical University of South Carolina, Charleston, SC
Clinical Hubs
      ● Emory University, Atlanta, GA
      ●  Massachusetts General Hospital, Boston, MA
      ●  Medical College of Wisconsin, Milwaukee, WI
      ●  Oregon Health Sciences University, Portland, OR
      ●  Temple University, Philadelphia, PA
      ●  University of California, Los Angeles, CA
      ●  University of Cincinnati, Cincinnati, OH
      ●  University of Minnesota, Minneapolis, MN
      ●  University of Pittsburgh, Pittsburgh, PA
      ●  University of Washington, Seattle, WA
      ●  Wayne State University, Detroit, MI