Dr. Thomas Fekete Appointed Chair of Medicine at Temple
News
July 27, 2018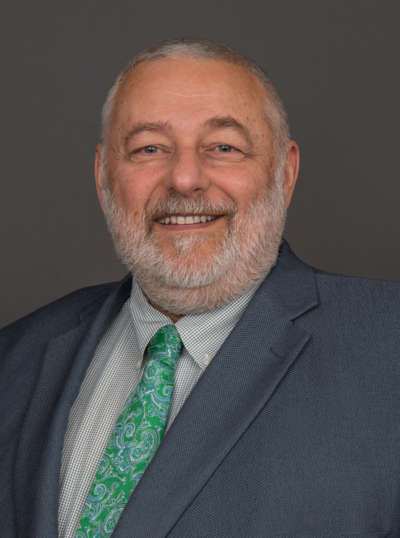 Thomas Fekete, MD, has been appointed Chair of Medicine at Temple University Hospital (TUH) and at the Lewis Katz School of Medicine at Temple University (LKSOM) effective July 15, 2018. Dr. Fekete has served as Interim Chair of Medicine since November 2017.
A Temple veteran for nearly 35 years, Dr. Fekete joined the LKSOM medical staff in 1984 and has had various leadership roles including Section Chief of Infectious Diseases, and Executive Vice-Chair for Clinical Operations for the Department of Medicine. He is Professor of Medicine and Professor of Microbiology and Immunology at LKSOM.
"Dr. Fekete's outstanding skills as an academic physician, leader and educator have earned him the respect of his colleagues throughout the Health System and make him a superb choice for his role as Chair of Medicine," said Larry R. Kaiser, MD, FACS, the Lewis Katz Dean at the Lewis Katz School of Medicine at Temple University, President and CEO of Temple University Health System, and Senior Executive Vice President for Health Affairs at Temple University. "I am confident that his talents will contribute significantly to supporting our mission, reinforcing our values of inclusiveness and academic rigor, providing a stimulating and collaborative environment for performing research, and advancing our commitment to delivering quality, empathic care to our patients."
Dr. Fekete is a Fellow and Master of the American College of Physicians, Diplomate of the American Board of Internal Medicine and its Infectious Disease Board, Fellow of the Infectious Diseases Society of America and Vice Chair of its Foundation, and member of the Alpha Omega Alpha Medical Honor Society. He also serves as Vice Chair on the Board of the College of Physicians of Philadelphia. He has published in several key specialty journals and has earned several teaching honors at Temple, including the Lindback Award, Golden Apple Teaching Award, Russell and Pearl Moses Teaching Award, Outstanding Senior Educator Award, and Temple Great Teacher Award.