Dismantling Discrimination in Healthcare: Asian American and Pacific Islander Heritage Month Award Winners
News
September 13, 2022
Nine individuals associated with the Lewis Katz School of Medicine and Temple University Health System have been honored with Health Equity Leadership and Social Justice Awards for their efforts to raise awareness of the discrimination faced by many Asian Americans and Pacific Islanders -- and for their work to dismantle the barriers to healthcare that result from it.
Spearheaded by the Katz school's Office of Health Equity, Diversity, and Inclusion (OHEDI), the Health Equity Leadership and Social Justice Awards program recognizes individuals who work to strengthen disenfranchised communities at Temple and in far-reaching spheres. The Asian American and Pacific Islander (AAPI) awards were the third presented in the series. The first, given in October 2021, recognized individuals who advocate for Hispanic/Latinx people. The second, presented in February for Black History Month, recognized individuals for their contributions to the Black community.
AAPI HEALTH EQUITY LEADERSHIP & SOCIAL JUSTICE AWARD WINNERS
Medical Students & Residents
Alexander Nguyen of the Lewis Katz School of Medicine MD Class of 2024 is just as committed to community advocacy as he is to his studies. He works to improve patient care and advocate for clinical research involving Asian sub-groups. He's volunteered as a language translator and vaccinator for the Center for Asian Health's vaccination clinic, where he served as a research intern. To help boost COVID vaccination Vietnamese Americans, he volunteered for a nonprofit group called the Progressive Vietnamese American Organization. And as social chair of the Asian Pacific American Medical Student Association (APAMSA), he helped rally support for AAPI solidarity among medical students with rallies and self-defense workshops during the peak of the COVID-19 pandemic. During the end of the war in Afghanistan, appreciating the similarities between the plight of Afghan refugees and his own family's (from Vietnam), he garnered support from APAMSA. Mr. Nguyen also created the LOTUS Mentoring Program, designed to assist financially disadvantaged AAPI youth. 
Miyuki Fukui, MD, who recently completed her psychiatry residency at Temple (and was Chief Resident), works to heighten awareness of the social determinants that affect AAPI populations, particularly around mental healthcare. Now at the University of Southern California – and a member of its Psychiatry Department Diversity Committee -- she strives to create an inclusive environment for patients, faculty, staff, community, and professional colleagues alike. She did likewise at Temple, where she presented a workshop called "From China to Here: Addressing the Impact of COVID-19 and Discrimination Against Asian Americans and Pacific Islanders" to the Academy of Consultation-Liaison Psychiatry. She presented the topic at Temple Grand Rounds as well. As a nominator said, her "commitment to advocacy and education goes beyond the surface." In tandem with her residency, Dr. Fukui completed a master's degree in urban bioethics at Temple as well. Her thesis explored COVID's impact on the mental health of Asian Americans and Pacific Islanders.
Physicians/Faculty
Lindsay E. Kuo, MD, MBA, FACS, Assistant Professor of Surgery at the Lewis Katz School of Medicine, strives to improve equality in healthcare.  She serves on the Executive Council and Communications Committee of the Society of Asian Academic Surgeons, and she represents the Society's at the Association for Academic Surgery. Her recent article in The American Journal of Surgery describes the experiences and challenges of AAPI surgeons in academic surgery. In addition to bringing outside speakers to Temple to highlight the challenges AAPI communities face in the healthcare system, her own presentations have better informed the Temple community. Dr. Kuo is active in promoting endocrine disease awareness among the communities served by Temple -- with special emphasis on outreach to AAPI populations.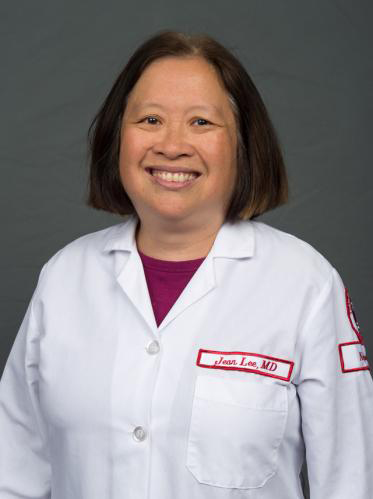 Jean Lee, MD, FACP, Professor of Medicine, is described by her nominators as "loved by her patients" and "a great mentor to junior faculty." Her impact extends to larger communities as well. As Director of Dialysis Clinic Incorporated, a Temple Health-affiliated outpatient dialysis unit, Dr. Lee has been a leader in promoting health and wellness among APPI communities and other groups in the neighborhoods she and Temple serve – and beyond.  Her goal is to improve access to healthcare and to support patient navigation for all patients -- especially those in high-risk categories and underserved communities. As evidence of her efforts, Dialysis Clinic Incorporated has maintained one of the highest COVID patient vaccination rates among clinic of its kind throughout Philadelphia.
Grace X. Ma, PhD, CHES, Associate Dean, Health Disparities, Lewis Katz School of Medicine and Director of the Center for Asian Health, has been successfully leading academic-clinical-community partnerships to advance health equity among historically underserved AAPI communities for 25 years. In one example from early in her career, Dr. Ma conducted seminal studies of smoking behavior and tobacco use among diverse Asian Americans – and her findings led to an innovative and evidence-based culturally and linguistically appropriate smoking cessation program for Chinese, Vietnamese, and Korean American smokers. Dr. Ma has led numerous large-scale studies aimed at improving cancer screening and access to care across AAPI populations, elucidating multilevel social determinants of health factors that influence cancer and health care disparities among Asian Americans. Her contributions have provided substantial benefit to underserved Asian American, African American and Hispanic American communities in the form of translating research into practice, education and patient navigation for the uninsured and underinsured.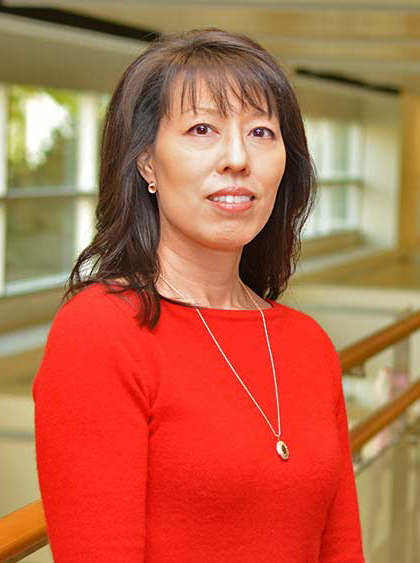 Carolyn Y. Fang, PhD, Professor in the Cancer Prevention and Control Program at Fox Chase Cancer Center and Associate Director, Population Science, has devoted her 25-year career to studying how psychological and behavioral factors influence cancer risk and outcomes, particularly among AAPI and other minority populations. She has demonstrated that a multifaceted approach to address barriers specific to Asian Americans can significantly improve cervical cancer screening and prevention behaviors. She has also worked to develop a biobehavioral framework for Asians who have migrated to the United States that models how various factors contribute to biologic vulnerability to disease risk.  
Nursing
Bridget G. Parappurath, RN, Clinical Nurse in the Infant Intensive Care Nursery at Temple University Hospital, provides top-notch care to patients and families – and works in the professional community to aid APPI nurses. She recently served as President of the Pennsylvania Indian American Nurses' Organization (PIANO), which provides training and assists with socio-economic transitions for nurses who have migrated from India -- plus organizes health fairs, flu shot campaigns, CPR training for the community, food drives, and cultural programs in collaboration with other Asian Indian organizations.  
Staff/Administration
Minzi Li, MA, Research Assistant II in the Cancer Prevention and Control Program at Fox Chase Cancer Center, has played an integral role in connecting APPI study participants to the social and medical services they need. "Ms. Li is the first to volunteer to help others out – and her work is of the highest quality," one of her nominators said. Ms. Li works to ensure that study participants receive the appropriate care, which, depending on their immigration status, can be a challenge. Motivated to do more, Ms. Li has enrolled in Temple Health's Dual Role Medical Interpreter Training Program. Last year, she earned a master's degree in clinical counseling, furthering her commitment to addressing the mental and physical health needs of Asian Americans.
Emelina Lopena-Orellana, who has worked as a Unit Clerk at Temple University Hospital, is known for engaging patients and staff with enthusiasm and optimism – and outside of the hospital, she advocates for disenfranchised communities in the Philippines. For more than 10 years, she has volunteered with a Philadelphia-based nonprofit that runs welfare programs to benefit the St. Nino community in the Philippines. She assists with fund raising locally, and she's travelled to the Philippines on multiple occasions to administer aid.