Message from the Chair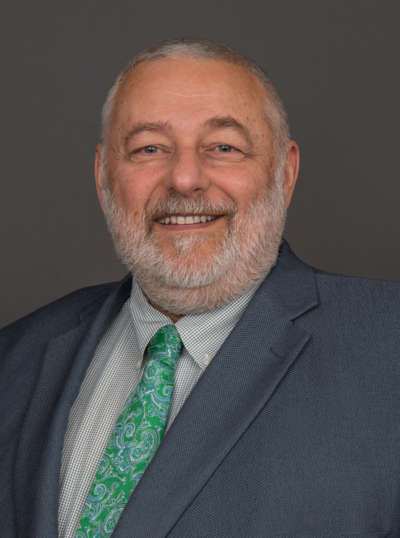 Message from Thomas Fekete, MD, MACP
Thomas Durant Chair, Department of Medicine​
Professor, Medicine
Professor, Microbiology and Immunology
Welcome to the Department of Medicine. I am proud of the faculty, residents, fellows and staff of the Department for their valuable contributions to our missions of patient care, education and research. Our location in north Philadelphia gives us the opportunity to provide care to  our immediate neighbors as well as to communities that stretch from the Delaware to the Schuylkill Rivers. In addition, we strive to be the hospital of choice in many specialty areas. This gives us a unique opportunity to teach medical students, residents and fellows. In particular, our Internal Medicine Residency has a well-deserved reputation for excellence and rigor. Students, residents and fellows who train at Temple are well positioned to advance their careers and to give back to the communities in which they practice. Our Program Director, the Associate Program Directors and Core Faculty Members are part of a team of nearly 200 faculty dedicated to the education and career development of our residents. 
General Medicine inpatient care is provided by academic hospitalists while outpatient care is provided by skilled internists with emphasis on population health and preventive medicine. We continue to innovate in medical education: from the Ambulatory Immersion 4+1 System to  inpatient teams that emphasize continuity of patient care, point-of-care learning and teaching residents to be outstanding teachers. The Department of Medicine has recruited prominent faculty physicians who provide state-of-the-art care to a wide variety of patients with complex medical problems. For example, we offer pioneering treatments such as Pulmonary Hypertension/Pulmonary Thromboendarterectomy Program (Cardiology). Our residents also care for patients in the largest lung transplant program in the country for two years running.  
Lewis Katz School of Medicine at Temple University is a research-intensive medical school and the Department of Medicine prides itself on its physician-scientists, and provides a stimulating and collaborative environment for performing clinical, basic and translational research. Residents are encouraged to perform research during their residency, and each year they show off their research in the Sol Sherry research forum as well as in national abstracts and publications. The Department of Medicine offers Research Awards to support residents in their research endeavors. The Department runs a year-round research curriculum consisting of series of lectures by successful investigators covering a wide range of topics such as basic statistics and power calculation, clinical trial design, basic science techniques in clinical research, etc. 
I hope you will sense the excitement, dynamism and pride in our Department. My personal mission is to support our faculty, residents and students in our academic mission and to partner with the rest of our Temple community to apply evidence based decisions in the management of individual patients as well as to support the health of our community. I learn every day why bright, empathic physicians come to Temple for their education and for their careers. I welcome your interest and hope you will considering joining us in our common journey.