Message from the Chair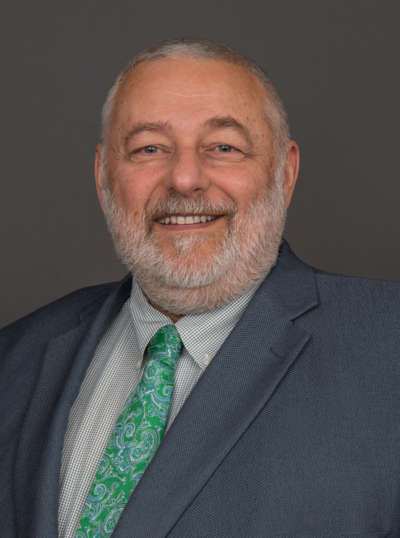 Message from Thomas Fekete, MD, MACP
Chair, Department of Medicine
Professor, Medicine
Professor, Microbiology and Immunology
Welcome to the Department of Medicine. I am tremendously proud of the faculty, residents, fellows and staff of the department for their valuable contributions to the tripartite mission of patient care, education and research.
As the largest department at Lewis Katz School of Medicine at Temple University and Temple University Hospital, our main objective is providing patient care that is second-to-none. At Temple, faculty physicians provide state-of-the-art care to a wide variety of patients with complex medical problems as well as providing vital safety net services to our community. We have recruited specialists who offer pioneering treatments not available at other local academic institutions. General medicine inpatient care is provided by academic hospitalists while outpatient care is provided by forward-looking general internists with emphasis on population health and preventive medicine. We are proud to have four Masters of the American College of Physicians in our faculty.
The department is heavily involved in teaching at all levels: from 1st and 2nd years (Doctoring, Introduction to Clinical Medicine) to 3rd (Core Clerkship) and 4th years (Sub-Internship and Subspecialty electives) of medical school, residency and fellowship training programs, and continued medical education activities. We continue to innovate in medical education: from the Ambulatory Immersion 4+1 System to the re-designed core medicine clerkship to enhance ambulatory care experience for medical students, we work to optimize care for today while planning initiatives for the future. We prepare our students and trainees to become leaders in their chosen field of endeavor while emphasizing the importance of personal and humanistic doctor/patient relations. We are also proud of our inter-disciplinary care with providers from multiple disciplines including pharmacy, nursing, physician assistants and allied health professionals.
Lewis Katz School of Medicine at Temple University is a research-intensive medical school and the department prides itself on its nationally prominent physician-scientists, and provides a stimulating and collaborative environment for performing clinical, basic and translational research. There are 13 elected members of the Honorific American Society of Clinical Investigation. The department runs a year-round research curriculum consisting of series of lectures by successful investigators covering a wide range of topics such as basic statistics and power calculation, clinical trial design, basic science techniques in clinical research, etc.
I hope you will sense the excitement, dynamism and pride in our department. I am honored to represent so many distinguished faculty members and am extremely proud of their accomplishments. Thank you for visiting with us
Sincerely,
Thomas Fekete, MD, MACP
Chair, Department of Medicine
Professor, Medicine
Professor, Microbiology and Immunology