About
Message from the Chair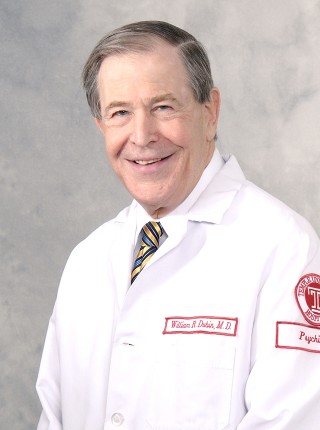 Welcome to the Psychiatry and Behavioral Science Department! Despite the challenges of the past year the Department of Psychiatry and Behavioral Science is continuing to grow and expand. We have added four new faculty members who have completed fellowships in substance abuse, child and adolescent psychiatry, consultation and liaison and forensic psychiatry. This allows us to significantly expand our educational program. We increased the size of the residency program from 8 to 12 residents a year and added an additional rotation for consultation psychiatry at Temple University Hospital-Jeanes Campus. We received a major grant from the National Institute of Drug Abuse to study a potential treatment for cocaine use disorder. We are proud of our residents and faculty. The Department has an ethos of collaboration and support. We are a high morale department. The residents are an exceptional group of physicians. They make a major contribution to the success of the program and the quality of care of our patients. The residents are diverse, supportive of each other, and form a bond that results in a high morale program. The residents are scholarly and every year many of our residents present at national meetings and author publications in refereed journals. We have an outstanding faculty which is also diverse and committed to education and clinical care.  All of the faculty members came to the department because they want to teach and all are excellent clinicians. All faculty members have an open door policy and are always available to talk with residents. We continuously look for ways to further expand and enrich our training program. The faculty members and residents are proud of our accomplishments and the future for the department remains bright.
William Dubin, MD
Chair, Psychiatry and Behavioral Science
---
About the Department 
The goals of the Temple University Department of Psychiatry include excellence in clinical care, education, and academic advancement and research in behavioral health sciences.
The Department of Psychiatry was created in 1938. In 2002, the Temple University Health System consolidated its behavioral health services and moved them to a facility primarily dedicated to psychiatric care, Temple University Hospital Episcopal Campus (TUH-EC). TUH-EC also provides a medical Emergency Department, Sub-acute Inpatient Medicine, Radiology, Primary Care, and many outpatient specialty offices to the North Philadelphia neighborhood.
Clinical psychiatric services at TUH-EC include:
118-bed inpatient behavioral health program - The inpatient program provides tracks for both intensive treatment of patients with co-existing disorders of mental illness and substance abuse and for patients with a primary psychiatric diagnosis.  Forty-four beds are dedicated to extended acute inpatient care.
Crisis Response Center – The crisis response center is the busiest emergency psychiatry service in Philadelphia.  Included in the crisis center is a 23-hour bed program, which boasts an 85% inpatient-care diversion rate
Outpatient Psychiatry Department - Our outpatient psychiatry department evaluates and treats patients from the community for a full range of services from twice-weekly 60 minute psychotherapy to brief monthly medication management. 
Additionally, TUH-EC has a 21-bed sub-acute medical unit, a full emergency room staffed by the Emergency Medicine Department of Lewis Katz School of Medicine which sees approximately 50,000 visits a year, laboratory and radiology services, and a host of outpatient medical services.
Clinical services at Temple University Hospital (TUH), a 721-bed tertiary care academic medical center, include:
Consultation-Liaison Service
Outpatient Psychosomatic Medicine - Our outpatient psychosomatic medicine clinic offers a holistic approach to the identification and management of psychosomatic disorders. The program focuses on treating psychiatric disorders in patients with comorbid medical or neurological disorders as well as identifying behaviors due to medical conditions and medications.
The Department of Psychiatry is involved in collaborative, multidisciplinary research efforts throughout Lewis Katz School of Medicine, the University, and with members of our Adjunct Faculty.