Faculty & Staff
Kirsten Brownstein
Research Program Manager
Kirsten is excited to be joining the Temple Health: Block-by-Block team. She received her undergraduate degree and Master in Public Health from George Washington University. Most recently, she worked for a nonprofit international public health organization focusing on human security in Latin America, and has previous experience conducting health science research in a Latino working community. Much of her work and interest has revolved around behavioral, environmental and occupational health challenges and has been shaped by her drive to connect with people and communities.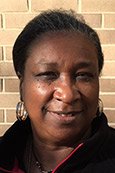 Rosemary Jackson
Field Research Specialist
Rosemary is a 'people-person' who has been employed at Temple University for approximately 25 years. She has been the recipient of many special recognition awards for going above and beyond her initial responsibilities in her various roles at Temple. These roles include recruiter, literacy instructor, intake coordinator, case manager and family support liaison specialist to a team that provided services to children and their families. She is also a parent of a handicapped 33 year-old daughter, whom she credits for much of her tireless energy and commitment to volunteerism in her community.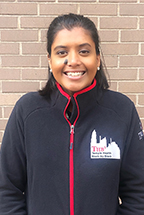 Pranita Kumar
Field Research Specialist
Prior to Temple Health: Block-by-Block, Pranita has worked in clinical research and healthcare settings. Much of her experience is in research, data analysis, and patient/participant interaction. She graduated from Temple University with an undergraduate degree in Kinesiology and extensive coursework in Public Health. She is currently a Graduate student at Temple University pursuing her Master's in Public Health with hopes of improving the accessibility and affordability of healthcare and improving health related quality of life of people in Philadelphia and beyond.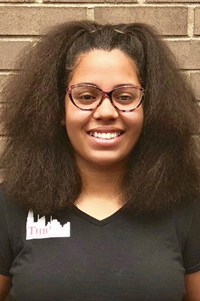 Nashua Volquez
Field Research Specialist
Prior to working with Temple Health: Block by Block, Nashua has worked in Healthcare and Higher Educational settings. Most of her experience includes research and directly working with students and/or patients. As a sociologist concentrating in public health and education, her ultimate purpose is to provide equal opportunities for quality healthcare and education for urban communities. She is excited to be part of such an engaging research team at Temple and expects that with her knowledge and experience she will be able to contribute to the success of this project.