Faculty & Staff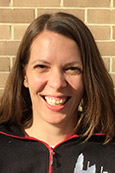 Amie Devlin, MPH
Research Program Manager
Before starting with Temple Health: Block-by-Block, Amie worked in clinical trials, regulatory affairs, and research ethics. She also has experience with health policy, infectious disease and healthcare administration. She received her Master in Public Health from George Washington University, and is pursuing a Master in Urban Bioethics from Temple University. To the THB3 team, Amie brings her organizational skills, knowledge of Temple processes, and ability to get the job done.
Rosemary Jackson
Field Research Specialist
Rosemary is a 'people-person' who has been employed at Temple University for approximately 25 years. She has been the recipient of many special recognition awards for going above and beyond her initial responsibilities in her various roles at Temple. These roles include recruiter, literacy instructor, intake coordinator, case manager and family support liaison specialist to a team that provided services to children and their families. She is also a parent of a handicapped 33 year-old daughter, whom she credits for much of her tireless energy and commitment to volunteerism in her community.    
Jennifer Lea, MPH
Field Research Specialist
Jen's previous work experience includes running community programs to address food security in Pittsburgh, improving health education in public school systems, and conducting social justice and environmental health research in Detroit. Her primary interest is focused at the cross section of social justice and public health research in urban areas. She received her undergraduate degree and her Master in Public Health at the University of Pittsburgh. She is excited to be back in Philadelphia and to be able to apply her skillset in her home city.          
Chance Anies
Prior to Temple Heath: Block-By-Block, Chance worked as a high school teacher in West Philadelphia. He is passionate about urban education and is very excited to be working with the North Philly community again. He is dedicated to cultivating a strong partnership between local residents and Temple University.  Chance earned his BS from Radford University.  To the THB3 team, he contributes experience working with diverse populations, community outreach, and an infatuation with all things Philadelphia.
Tameka Williams
Although new to Temple Health: Block-by-Block, Tameka has been working with Temple University in a variety of capacities since 2005.  First, as an Outreach Worker teaching Philadelphia families about lead paint hazards.  More recently, as a subcontractor on a drug and alcohol research study within Temple University Hospital.  Over the years Tameka has developed a growing passion for improving the health needs of Philadelphians.  With a background in teaching and psychology, Tameka has made it a life goal to support health education through public health programming and research.  
Tony Collins, BS
Tony comes to Temple with a wealth of knowledge and experience in health research. He has worked in a variety of settings, including public health, clinical research and the nonprofit sector. Tony is especially adept at working in urban environments, having worked in Raleigh, NC, Baltimore, MD, and Wilmington, DE. He was an Environmental Field Supervisor with the National Institute of Environmental Health Sciences (NIEHS), a Research Associate at Johns Hopkins University, a Clinical Research Coordinator at both the University of Michigan and the University of Pennsylvania and a Prevention Specialist at the Latin American Community Center. He is thrilled to be part of the THB3 team!
Kirsten Brownstein
Kirsten is excited to be joining the Temple Health: Block-by-Block team. She received her undergraduate degree and Master in Public Health from George Washington University. Most recently, she worked for a nonprofit international public health organization focusing on human security in Latin America, and has previous experience conducting health science research in a Latino working community. Much of her work and interest has revolved around behavioral, environmental and occupational health challenges and has been shaped by her drive to connect with people and communities.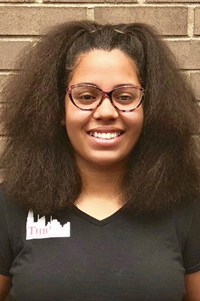 Nashua Volquez
Prior to working with Temple Health: Block by Block, Nashua has worked in Healthcare and Higher Educational settings. Most of her experience includes research and directly working with students and/or patients. As a sociologist concentrating in public health and education, her ultimate purpose is to provide equal opportunities for quality healthcare and education for urban communities. She is excited to be part of such an engaging research team at Temple and expects that with her knowledge and experience she will be able to contribute to the success of this project.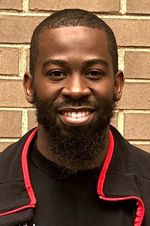 Jeffrey DeVoe
Before joining Temple Heath: Block-By-Block, Jeffrey was an actual participant and loved what the team was doing in the community. He worked as a certified medical assistant in the hospital & health care industry. Along with an Associate's Degree of Specialized Technology focused in Medical Assisting and Administration, he has a demonstrated work history and experience at various health institutions providing services to several populations and communities. To THB3, he brings strong professional healthcare service skills, good bilingual proficiency in the Arabic language, and experience working and treating diverse populations with sensitivity towards race, ethnicity, religion, sexual orientation, and gender expressions in the Philadelphia area.