Read our latest edition of the literary magazine, The Pulse
We welcome you to explore and share!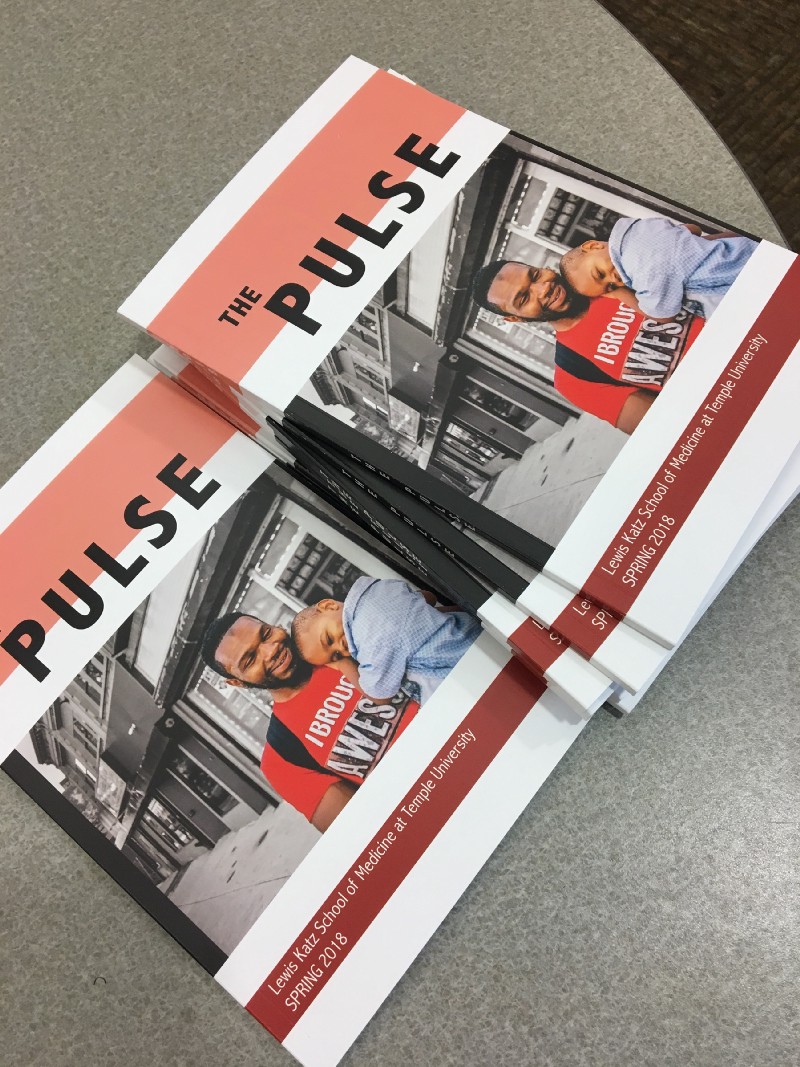 We're proud to present to you the 2018 edition of The Pulse, the literary magazine of the Lewis Katz School of Medicine at Temple University (LKSOM)!
The Pulse is a student-run publication featuring poetry, prose, and artwork by our medical students. Our mission is to promote humanism in its various forms and to create an environment in which creativity in medicine is celebrated and shared. This edition is the result of an initiative undertaken by three members of the Class of 2018 as inductees into the Gold Humanism Honor Society.
Read latest issue of The Pulse today!
Michael Vitez, winner of the 1997 Pulitzer Prize for Explanatory Journalism at The Philadelphia Inquirer, is the director of narrative medicine at the Lewis Katz School of Medicine at Temple University. Michael.vitez@temple.edu