Events and Activities           
Seminar Series
Oct. 19, 2017
Dr. Michael Silverman
Assistant Professor of Pediatrics University of Pennsylvania
Division of Infectious Diseases at Children's Hospital of Philadelphia.
Title: "A protective major histocompatibility complex allele prevents type 1 diabetes by shaping the intestinal microbiota early in ontogeny"
Nov. 16, 2017
Dr. Jianming Qiu
Director of Graduate Studies, Department of Microbiology, Molecular Genetics & Immunology
University of Kansas Medical Center
Title: "Study of Parvoviruses, from Basic Biology to Applications"
Dec. 14, 2017
Dr. Hao Shen
Associate Professor of Microbiology, Department: Microbiology, Perelman School of Medicine
University of Pennsylvania                                              
Title: "Bacterial pneumonia: co-infection, Th17 immunity, and regeneration"
Jan. 18, 2018
Dr. Nehal Mehta
Section Chief, Inflammation and Cardiometabolic Diseases, Lasker Clinical Research Scholar,
National Heart, Lung, and Blood Institute, National Institute of Health.
Title: "Human Translational Studies of Inflammation and Cardiometabolic Diseases"
March 15, 2018
Dr. Robert Levy
Professor, Departments of Microbiology and Immunology, Department of Medicine, Department of Ophthalmology at the University of Miami School of Medicine.
Title: "Regulating pre-clinical allogeneic hematopoietic stem cell (and other?) transplants – thinking bench to bedside"
April 12, 2018
Dr. Mark Shlomchik
UPMC Endowed Professor of Immunology and Chair, Department of Immunology at the University of Pittsburg School of Medicine.
Title: "How Autoimmunity Gets Started: T, B and TLR interactions in SLE"
April 19, 2018
Dr. Vera Tarakanova
Associate Professor, Department of Microbiology and Molecular Genetics, Medical College of Wisconsin
Title:  "Gammaherpesvirus versus host: chewing through cholesterol and lipid synthesis"
May 17, 2018
Dr. Kristi Frank
Assistant Professor, Department of Microbiology and Immunology, Emerging Infectious Diseases Graduate Program and Molecular and Cellular Biology Graduate Program at Uniformed Services University (USU)
Title: "When a commensal becomes a pathogen: virulence mechanisms of Enterococcus faecalis biofilm-associated infections"
Dissertation Defense
Oct. 27, 2017           
Chelsea Corradetti
Title: "The Roles of RIPK3-Mediated Necrosis and ERa in the Pathogenesis of Immune-Mediated Nephropathy"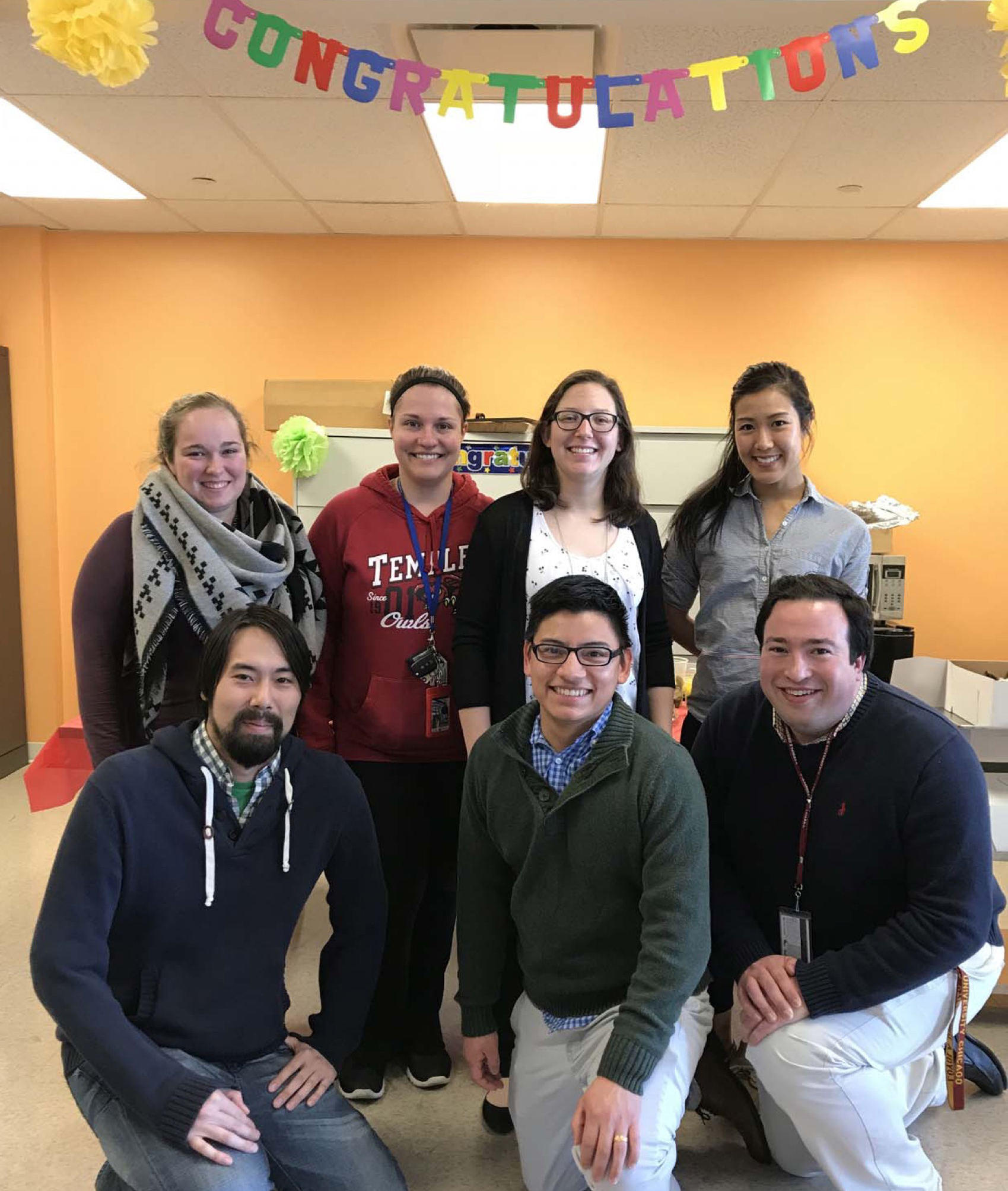 Research Symposium and Grant Competition
Dec. 15, 2017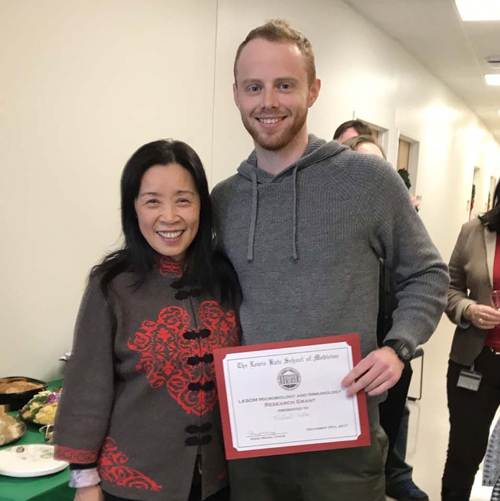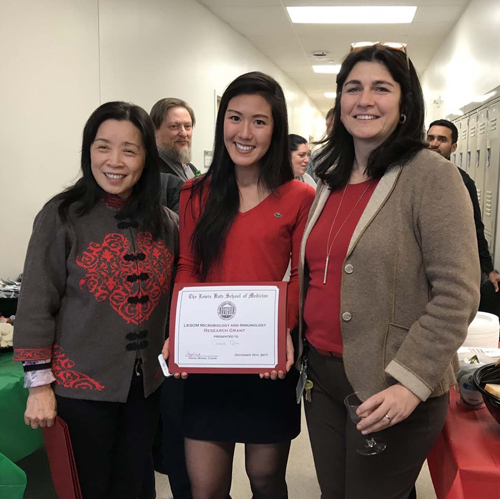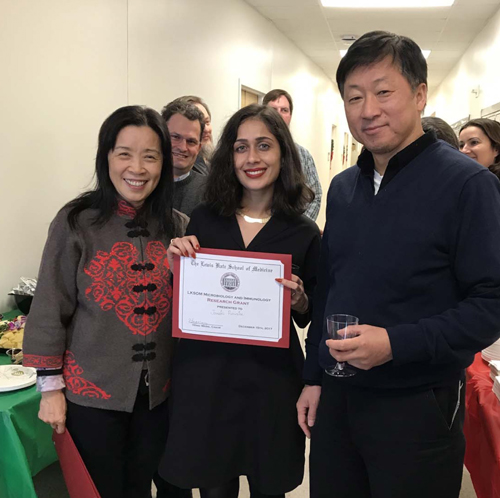 July 2, 2018           
Sarah Tursi
Title: "Curli-Extracellular DNA Complexes: Pathogenicity and Role in Enteric Biofilms"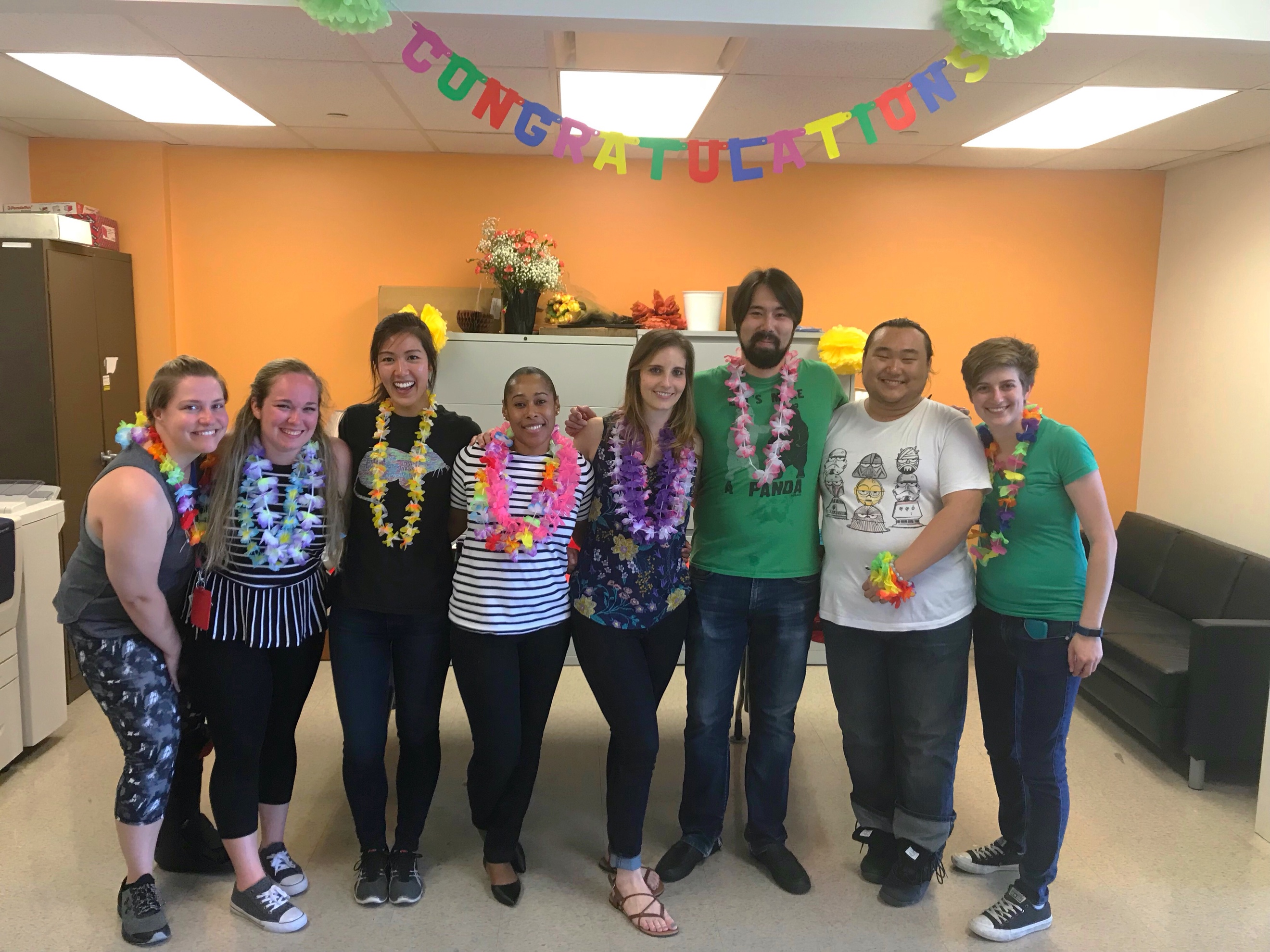 Feb. 15, 2018           
Janaki Purushe
Title:"MLL4-Menin Complex Inhibition Promotes the Generation of Central Memory-like CD8+ CAR-T Cells"